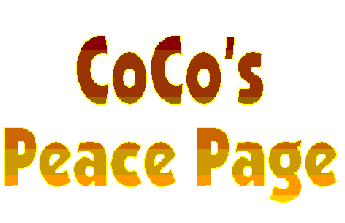 Peace is more than just a word...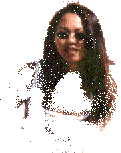 It's a way of life...
The Peace Page was an idea conceived by my girl CoCo... She felt that with the killings of Notorious BIG and 2Pac Shakur...The Hip Hop Corner should offer a space for us to reach out, reflect..and began the process of healing during today's violent times.. Here folks can feel free to post up shout outs, letters, statements, and testimonials that center around the concept of peace.. You ideally, can and should offer your own definition or concept of Peace...

The Peace Page should be a place to spotlight community events. It should be a place where one can praise those who are role models in the community. We welcome letters containing ideas on how to increase the peace. People can share their own personal stories of how they turned their lives around whether it's being an ex-gang member, drug dealer, woman beater etc. You can even send in a poem, gif or simply an apology to some one you offended...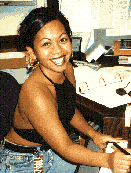 The Peace Page is a place where people can also offer to bury the hatchet and resolve their differences. Here on the Peace Page folks can began to offer conciliatory gestures with regards to such volatile topics like East vs West debate. The Peace Page is a place where some one can acknowledge those who have passed away due to some sort of violence....
We want the Peace Page to be like an going quilt of thoughts in cyberspace. Hence we want you to reach out.. and let folks know what's on your mind as we all continue our journey through the University of Life.
Peace Out For Now
Davey D & CoCo
Email us your thoughts regarding Peace
KMEL's Michelle S' Peace Message
Beats Lyrics And Conscious Knowledge
Mother Superior's Peace Message
Mumia's Article On East Vs West
Mumia's Article On Terrance Johnson
Poem By Black Thought Of The Roots
A Deep Valley Crip's Perspective On Peace
Sean's Statement..Be Responsible..1/98
Sean's Second Statement.. I Need A Ballot..1/98
Kristen's Words Of Peace..1/98
Chris's Thoughts On the 2Pac/ Biggie Beef...1/98
Tallboy's Idea On Peace...1/98
Another Coco's Words On Peace..1/98
Go To Biggie Tribute Page


Mail us your opinions on Peace