IN THIS ISSUE OF FNV 11-30-99
*Rakim The Master Is Back And In Charge
*Digital Underground Members Arrested For Sexual Assault
*Bumble Bee Rapper Arrested
*Nun Drops Hip Hop Tune
*Women In Hip Hop Step Up And Throw Down
*Brooklyn Raptavist Get Busy
*Letters and Feedback {Hip Hop pioneers, Kool Keith, Rap/Rock Collabs}

Send comments, questions and concerns to
mailto:kingdave@sirius.com
The FNV Newsletter
written by Davey D
http://www.daveyd.com
http://www.rapstation.com
c1999
All Rights Reserved
---

Today marks the official return of Hip Hop's greatest emcee of alltime-Rakim Allah. His new lp 'The Master' is dope, but I'm unafraid it will be met with little fanfare. This is in spite of it being produced by Hip Hop's dopest producer of alltime -DJ Premier and him keeping his collaborations to a bare minimum. On this new joint only Rahzel, Canibus and Lauryn Hill are allowed mic time. Simply put, a lot of today's Hip Hop record buyers don't really appreciate what 'The R' met to Hip Hop when he first touched down almost 14 years ago back in 1986. His smooth-cold as ice, unhurried rhyme pace revolutionized rap. During that time everyone was shouting and sounding really hyped on the mic. The R came along and changed the tempo. he let you know you could chill and still drop lyrical bombs.

Rakim's 'paid in full' lyrics proceeded the 'bling bling', ' I got money, power respect' mentality and lyrics of today. Just look at the back of Rakim's landmark album 'Paid In Full' and tell me how was he and his crew were any different then the Cash Money Click and No Limit Clicks of today? They had as much gold draped around their neck as today's Hip Hoppers have diamonds. The only difference was, Rakim made it sound oh so cool to be materialistic. I'll give Rakim and his than partner Eric B, they were really Hip Hop's first million dollar rappers. When I ran into Eric a while back he broke it down and explained that while other rappers at that time were getting ripped off by ruthless record companies who had no qualms taking advantage of their ignorance, he and R cut a million dollar deal when they left their original label 4th & Broadway and landed on MCA. Eric explained that him and Rakim were straight businessmen and they made it a point to get their piece of the pie. When the R was brought out of retirement and asked to drop 'The 18th Letter'. he got a piece of the pie. he was literally 'brought out' of retirement.

I listened to Rakim's last album 'The 18th Letter' and I'm still hard pressed trying to figure out why so many people thought it was weak. To this day I still can't figure out who could match the rhyme style and delivery he executed on a song like ' New York'. I'm still puzzled as to what was wrong with his well put together commercial sounding songs like 'Remember That'. I was talking to some pack back wearing, underground, 'keep it real' type brotha who was trying to run it down to me as to how on his last album, Rakim 'sold out' by going commercial. He kept insisting that 'The R' reverted to making songs for the radio. I thought about it and it didn't make sense because as far back as 'Paid In Full', Rakim had always dropped songs that were regularly played on radio. From 'I Know You Got Soul ' to 'What's On Your Mind' to 'It's Been A Long Time', the R was one of the few emcees who always managed to be in regular rotation.

As quiet as kept, he and Eric B were even one of the first along side Run DMC to fuse Hip Hop with rock. Folks may want to listen back to the fancy rock mix they did of the classic single 'Paid In Full'. The name of the song that was used has momentarily slipped my mind. I recall the name Diana being in the title.. I do recall having to play it three times a night when I used to spin at white fraternity gigs up on the UC Berkeley campus. Back then it was one of the few Hip Hop records I could play. It was 'Paid In Full' and 'Walk This Way' and 'Tricky' by Run DMC that would keep the dance floor packed. Even when Rakim did get commercial exposure, it wasn't like you could front and say he was wack, 'cause everyone knew there was no way he could matched on the mic. I mean we're talking about Hip Hop's greatest emcee. Before folks start going off about how real Hip Hop has never been presented to the masses, bear in mind Rakim was there in front of people's faces from day one. Paid In Full was definitely an album that crossed over. The only other emcee who was like R was Biggie. He was a dope emcee who got regular air play and still managed to keep his street creditability.

So today when you're in the record store and you see the new lp 'The Master', understand that he's one of the few who can make such claims and live up to it. The album is pretty damn cool. Rakim hasn't really changed, just the way people appreciate or don't appreciate various styles of Hip Hop. My only complaint with 'The R' is he ain't the greatest on stage performer. But there is no one on planet earth from Mos Def on down to Pharaohe Monch on down to Eminem who can match this kid on the mic. Bottom line -He's the true Master.
---
Bad news for Digital Underground as two people within their entourage were arrested the other night in Little Rock, Arkansas. Kyle James Eastern Jr., 21, and Michael Sheldon Pierson were accused of 'attacking and fondling' a 21 year old woman backstage after the group's concert at the Hall of Industry which is located at the Arkansas State Fairgrounds. The woman told police that she went backstage and was forced into a bathroom by the two band members who kissed and fondled her against her will. She later identified Pierson who is NOT one of the group's rappers or dancers and newcomer Kyle Eastern. Eastern was also found to be possessing a small amount of weed [marijuana]. The Little Rock police department noted that both men after being arrested, gave statements about the encounter and were later released on bail. They have been charged with first degree sexual abuse. So far there has been no official public statements issued by any of the group's more notable members like Shock G, Humpty Hump or Money B. We'll keep you posted as this drama unfolds.

*In another bizarre and unfortunate twist for Hip Hop, a New Orleans based rapper who sports the name Bum Beazy aka James Lane 20, was arrested and charged with a series of robberies. He apparently was out trying to raise money to record his album. Bum Beazy's claim to fame was him wearing a bumble bee suit when performing. Beazy when arrested was caught with a handgun and 600 dollars in Cash.. As I'm writing this, I'm thinking to myself-this fool was wearing a bumble bee outfit. He should've been arrested for that alone. Also with all the Hip Hop money floating around New Orleans, between Cash Money and No Limit, that could've probably hooked a deal with those guys. Damn Bum Beazy you messed up!

* Since we've been talking about the strange and bizarre happenings within Hip Hop, lets talk about some nuns in Italy. Apparently there are a lot of Italians who believe it's bad luck to walk past a nun. When this happens, superstitious Italians will touch iron and say 'your nun' which is the equivalent to knocking on wood here in the US. Well to combat this bad reputation, Sister Alessandra has turned to Hip Hop. She's dropped a protest CD of sorts where she raps about the foolishness of this age old superstition. The song is entitled 'Your Nun Touch Iron'. From what I hear home girl [if you can call a nun home girl] has a nice flow. So folks next time your parents give you a bad time about listening to Hip Hop, you let them no there are some bonafide nuns in Italy using Hip Hop to get their message across. I tell you one thing, with Sister Alessandra dropping her CD, she gives new meaning to the term 'blessing the mic'.
---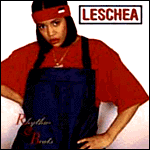 At long last Hip Hop celebrates the accomplishments of it's women folk. There is a new documentary that will be premiering this week in Los Angeles entitled 'Nobody Knows My Name'. According to the press release the film is put together by Rachel Raimist of UCLA. The film is " Shot in an intimate, hand-held style the film draws you into the stories of the main characters- Medusa, T-Love, Lisa, Asia One, DJ Symphony, and Leschea. They are women of different ages, races, ethnicities, and economic backgrounds, but they are connected by one thing, their love for hip hop".

The featured Hip Hoppers include; Medusa, who is considered the queen of the LA's thriving Hip Hop underground. She's an emcee and poet who performs weekly in Los Angeles. T-Love is an LA native and ex-Cripette [gang member] who decided her lyrical skills would be her road to success. Another character who is highlighted, Lisa married into the Hip Hop life, and is now raising a hip hop family. Leschea,is an artist brought into the game by rap star Masta Ace of the INC. Y'all remember Masta Ace? Anyway, Leschea has lived a bumpy road even while signed to major label Warner Bros. Records. Asia One has been organizing the B-Boy Summit for years but is a b-girl who gets tired of "rollin'" with all guys. DJ Symphony is the only female member of The World Famous Beat Junkies dj crew, and is passionate about turntabalism. All of these women share their stories, dispel rumors, and illuminate truths. In short, they offer insight and advice for young women coming up today.

The film will be shown Monday December 6th at 8pm on the UCLA Campus at Melniitz Hall inside The Bridges Theater. The event is FREE so there is absolutely no excuse for anyone who lives in LA not to be there. Afterwards there will be a panel discussion that focuses on Hip Hop Feminism. It will feature the filmmaker Rachel Raimist, Medusa, T-Love, Asia One, Nautica de la Cruz of Power 106 and my home girl The Poetess of 92.3 The Beat.

This looks to be a promising film and will mark the second documentary coming out of LA this year. Earlier Keith O'Derek and his partner Robert Corsini dropped a great documentary that chronicled the the social, political conditions that gave rise to "gangsta rap'. Entitled 'Straight From the Streets' it features Snoop Dogg, Ice Cube, Cypress Hill, Ice T, Kam, DJ Quik, Rage, Kurupt, Dr. Dre, RBX, DJ Red Alert, Davey D [that's me folks!], Big Boy, KRS One, May May Ali, Daddy O, Rev. Jesse Jackson, Congresswoman Maxine Waters, Dick Gregory, Min. Louis Farrakhan, Denzel Washington and many others! The film was recently released on DVD.

For folks who want more information on 'Nobody Knows My Name' be sure to contact Rachel Raimist at mailto:rae@thaconnect.com. You can also call 310-588-2263 or 323-851-5735.

For folks who wish to get a hold of Keith O'Derek and his 'Straight From The Streets' documentary be sure to hit him up mailto:FilmNU@aol.com

Hopefully both of these documentaries will be shown at the upcoming Gavin Seminar Convention that is taking place in San Francisco during February 2000
---
If you happen to be located in New York City or somewhere nearby you may want to get a hold of long time Hip Hop activist Erica Ford. She along with an organization called The Code will be putting together special program that pays tribute to all the young brothas and sistas within the Hip Hop nation who were killed by Street violence. Her press release reads as follows;
" In memory of all the young brothers and sisters who were killed by street violence, we are calling the entire Hip-Hop Nation together. As we enter the 21st Century it is time for us to take control of those things that control our lives. The first thing we must start with is our mind and our body. The Code is calling for the opening of a youth center that will be owned and operated by its young people. This center will focus on health maintenance, mind development and the importance of ownership. The first center that we are looking to open is located in the Bedstuy section of Brooklyn. This will be a "pilot project" to kick off all over the U.S. It is very important for the Hip-Hop Nation to come together and make this a reality. We can never forget the loss of Tupac, Biggie, Freaky Tah, Scott La Rock or Big L, but most of all we cannot forget the countless kids whose names we don't know who also died senselessly in the streets. We cannot go into the 21st Century as individuals. We must unite from the East, the West, the North and the South as one strong force to stop the killings of our children and build our future."
This is all going down on December 18th at The House of the Lord Church in Brooklyn between 12 noon and 8pm. For more info reach out to Eroca at mailto:THECODENY@aol.com.
---
Send comments, questions and concerns to mailto:kingdave@sirius.com
The FNV Newsletter
written by Davey D
c1999
All Rights Reserved
Go To FNV Directory
Go Back To Hip Hop News Directory
---
[home]
[chat]
[conferencing]
[updates]
[what it is]
[politics]
[contests]
[opinion]
[links/photos]
[media]
this site is produced by Davey D in association with eLine Productions
---