FNV In Today's Issue: November 28 2000
*ODB CAUGHT IN PHILLY
*SCARFACE, RAP-A-LOT, THE DEA & REPUBLICANS
*AL SHARPTON TO BRING HIP HOP TO CUBA
*NO WIN DEAL OFFERED TO EMINEM
*X-RAIDED STILL UNFORGIVEN
Send comments, questions and concerns to
mailto:kingdave@sirius.com
The FNV Newsletter
written by Davey D
http://www.daveyd.com
http://www.rapstation.com
c 2000
All Rights Reserved
============================================

Well it was bound to happen.. Hip Hop zaniest character ODB was apprehended by police in Philadelphia yesterday [Monday] afternoon. As was predicted ODB managed to do something that would attract undue attention onto himself. He went to McDonalds and attracted a huge crowd of fans and well wisherrs who were out seeking autographs. The manager of Mc Donalds noticed all the commotion but had no idea as to the man causing all the ruckus. He feared something bad would break out and hence he called the police. Once the police arrived they realized they were face to face with Hip Hop's Most Wanted..According to published reports, ODB thought the police were also on hand to seek autographs. He walked on over to them and then realized they were about to arrest him. He attempted to escape by bolting into his car, but was quickly caught. He is now awaiting extradition to either New York or California.Oh well I guess thats too bad..Apparently you can be arrested for minor crimes even when you cross state lines..It was a rare and lucky opportunity for cats who attended last weeks Wu-Tang listening party and manged to catch a glimsp of ODB. It looks like he might not be hanging on stage for a while now..
======================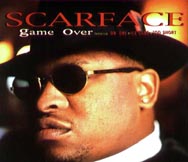 Looks like things are going to get real interesting for Scarface, Rap-A-Lot Records, Congresswoman Maxine Waters and Vice President Al Gore. A few weeks back we told you how Scarface had come under fire for dissing DEA agents in a song off his latest album called 'Look Me In My Eyes'. FYI, That record is the newest single. It was in response to 12 years of continuous yet fruitless federal investigation to the upstart Houston based label. This resulted in Rap-A-Lot CEO James Prince reaching out to Congresswoman Maxine Waters for help. He felt like he and his label were prey to high level racial profiling and police harassment. Waters went down to Texas and was impressed with all the community work James Prince had done in the community. She wrote a letter to US Attorney General Janet Reno asking her to look into the issues that were raised by Prince and Rap-A-Lot. To make a long story short, the Federal investigations were stopped and the lead DEA agent Jack Schaumacher who a healthy list of complaints as well six killings under his belt was demoted. This set off a war of sorts..
First Republican Congressmen in a feeble attempt to smear Vice President Al Gore's reputation started suggesting that perhaps he had something to do with the DEA investigations being stopped. They noted that Gore had attended a church which had been given one million dollars by Rap-A-Lot CEO James Prince. Whats so ironic is the fact that Prince who came under fire from Al's wife Tipper Gore would never go out and support him.. It appears that certain political forces are simply reaching for straws. According to Rap-A-Lots people, agents had tried to smear Princes name by letting church members know that he was under investigation and that there were suspicions that he may be a former drug dealer. Next these same forces started raising questions about Maxine Waters involvement.. 'Did she use undue influence and overstep her bounds and illegally interfere with an investigation'? Next what has been described as a misinformation campaign was launched which resulted in disparaging letters maligning Rap-A-Lot, and Maxine Waters being sent to Texas newspapers and conservative talk shows.
Yesterday the ante was raised when Congress held hearings on the matter. Initially the date for the hearings was scheduled on December 6. But suddenly it was moved up to Monday November 27. No one from Rap-A-Lot was invited to speak. Nor was Congresswoman Waters. The people on board were cops and DEA agents.. This of course raised suspicions and made it look like a politically motivated attempt to both intimidate and discredit certain people.
While this was going on the Washington Post of all people did a review of Scarface's album and accused of him of being paranoid for writing the song Look Me In My Eyes. That of course was a cheap shot and totally overlooks some troubling issues that have been going on in Scarface's world. First, his best friend and former body guard was shot to death in the back by Shreveport police about 8-10 years ago. There was a robbery and the police storm trooped into a hamburger place where Scarface and his crew were at. They saw the bodyguard was strapped and they overreacted shooting both him and Scarface. Second, almost from the day Rap-A-Lot was founded there has been consistent police attention given to the label. They came underfire when someone tried to sue and say it was lyrics from a song that caused a young man to commit murder. They came under fire when they depicted Houston police officers beating on Black people in the song 'Crooked Officer'. On another occasion a friend turned/ FBI informant showed up at Scarface' s house attempting to buy weed. H e was insistent and reported face to the feds when he gave his boy a joint.. These along with the current Congressional hearings are just the tip of the iceberg..
========================================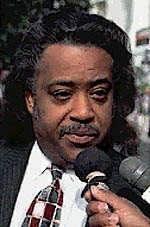 There are reports circulating around that indicate Reverend Al Sharpton may be leading an army of Hip Hop artist down to Cuba. The New York Daily News is reporting that Sharpton has been in talks with Interscope record executive Steve Stoute to explore ways that the Hip Hop industry and Castro's Cuba could hook up and take the first steps to ending the long standing embargo that exists between the US and Cuba. According to the reports Sharpton's position is there is no reason that African Americans can not break bread with Cuba..There is no doubt that the mainstream press will try and use this as an excuse to bash Sharpton, however, Hip Hop artists from the US going down to Cuba is nothing new. There's a long line of folks ranging from Common to Paris to Michael Franti who have all graced the Island nation with their presence. These exchanges have often taken place around the time of Black August and in conjunction with Cuba's Hip Hop Festival.. We'll keep you posted as to what will happen with this..
Eminem and ODB are back in the news again. In regards to Em, Michigan authorities are determined to make the rapper who is up on gun charges spend some time behind bars.. Right now he's looking anywhere from 17 months to 9 years.. Prosecutors offered to drop one of the charges if Eminem would plead to at least one.. Either way homeboy may have to do some time. His lawyers are saying that such a harsh punishment would not fit the crime.. Now with regards to ODB. It should come as no surprise that authorities in New York have stepped up their efforts to track him down. They like everyone were caught off guard when he appeared on stage and performed with his fellow Wu-Tang members last week at Hammerstein Ballroom. They are confident they will catch him.. As one officer put it, 'they can't hide him forever'. Unfortunately just knowing how ODB tends to behave means that he's likely to do something crazy that will bring attention to himself..

While ODB is baffling law enforcement officials in New York, its nothing compared to the ruckus caused here in Cali, by Anarae Brown who is better known as X-Raided. Yesterday his much anticipated fourth album 'Vengeance Is Mine' was released and has more then a few folks up in arms. He's definitely given new meaning to the word 'controversy'. For folks who don't know, X-Raided is serving a 31 year sentence for the murder of a grandmother who lived near Sacramento. Back in '91 he and other gang members stormed the home of Patricia Harris which resulted in her in her being fatally shot. X-Raided till this day maintains that he was present but did not pull the trigger..

Now in '92 X-Raided first album 'Psycho Active' was released while he was in jail. It was considered by many to be the 'hardest rap album' to ever come out. X-Raided came under fire for two reasons. First, there was talk that some of the songs actually referred back to the murder. Second, police maintained that the gun which he had pointed to his head on the album cover was the actual murder weapon.

There was a controversial follow up album in '95 called 'Xorcist'. Here X-Raided caused a stir because the album was recorded while he was behind bars. Although its not that unusual to have that happen now, back then it was. Up to that point, only fellow Cali rapper Mac Dre and a number of inmates in Rahway Prison in New Jersey, known as the Lifers had recorded albums while behind bars. In the case of the Lifers, permission was granted by correction officials and a recording studio was actually built inside the prison. It was sanctioned because the subject matter focused around the Rahway inmates warning listeners about the harshness of jail life. Their goal was to get people to stay away from prison. The landmark album was a warning. In the case of Mac Dre, no permission was given as he wound up recording his album over the phone. It was the same situation with X-Raided as the 'Xorcist' was also recorded over the phone.



Last year X-Raided recorded his 3rd album behind bars called 'Unforgiven'. It set off all types of alarms. The first issue was the album cover. It pictured him on the cover without his standard prison garb. Prison officials wanted to know when the picture was taken and how it was allowed without him wearing standard attire.. The second alarm went off when folks listened to the album and discovered that X-Raided's lyrics were crystal clear. There was no echo or static noises which are usually associated with songs recorded behind bars. This raised a lot of suspicions. Prison officials wanted to know how he managed to pull this off. They weren't sure if Black Market records, X-Raided's label was using previously recorded material or were they employing new technology that could enhance his voice. Officials wanted to know if X-Raided left the facilities to record the album. Executives at Black Market were put under the gun by Cali prison officials as high ranking lawmakers were livid.

Around the same time while all this drama was swirling around, X-Raided started stirring up the pot within the music industry. He sent off a well publicized stinging letter that blasted The Source Magazine. He took them to task for giving his album a low rating. The album was well received and one of the most popular albums in Cali last year. In his letter X-Raided accused the Source of being hypocritical. He noted that the editors thought he had good rhyme skills and nice beats but were upset with his subject matter which dealt with gangsta life. X-Raided pointed out that The Source gave high marks to artists like Jay-Z and DMX who rap about street life. In DMX's case he had a song about raping a 15 year old. X-Raided questioned why DMX got 4 mics with such violent material. He also questioned the Source's objectivity due to the fact that Master P and his No Limit roster of artist who are known for 'gangsta' lyrics, spent thousand of dollars on advertisements and never got a low rating. He raised the question as to whether or not the Source was being paid off for their reviews.. To read a copy of that letter go here: http://www.daveyd.com/fnvjuly21.html . X-Raided's letter drew praises from all sorts of artists who were frustrated with The Source. They felt he clearly echoed their sentiments. X-Raided ended is letter by declaring war in 2000.

A year and a half later X-Raided is back in the news with the release of his 4th album 'Vengeance Is Mine'. Released yesterday [Nov 21 2000], this is his 3rd album recorded while behind bars. As was the case with 'Unforgiven' prison officials are again questioning how and where it was recorded. Some of the material is crystal clear while on other songs you can hear a faint echo in the back ground indicating it was recorded over phone lines. Thus far the mystery behind how he recorded his last album is pointing to a correctional officer who has been terminated. Officials are saying that X-Raided confessed to an officer sneaking in a miniature recording device for him to use. X-Raided's producers at the label have not commented on this.. The profits from the sale of the last album which is close to a quarter of a million dollars is being held up in court. Black Market is currently involved in a lawsuit with the state attorney general.

The people who are most upset is the family of the victim..They have maintained that the release of this latest album does nothing but bring back painful memories..In a recent interview with a local news station, Willie Harris the husband of Patricia Harris said he did not want to do anything in aiding X-Raided or his label make money..One thing is for sure, 'Vengeance is Mine' is sure to sell well. What do you think about X-Raided making albums and the emotional sparks it sends off ... mailto:kingdave@sirius.com

========END OF NEWSLETTER================