FNV In Today's Issue: November 18 2000

*DEATH BE UPON US-RIP DJ SCREW & E-KLIPTZ
*BAY AREA RAPPERS DO HIP HOP FOR HUNGER
*SCARFACE IS MAD AS HELL
*B-REAL TO REPLACE ZACK DE LA ROCHA
*EVE, BIG PUN & EMINEM'S MOM TO DROP ALBUMS
*SNOOP HOOKS UP WITH JOHN SINGLETON
*HIP HOP FLICKS TO PICK
*STRAIGHT FROM THE UNDERGROUND
*ZULU NATION ANNIVERSARY REVIEW by Christie Z-Pabon
Send comments, questions and concerns to Davey D
mailto:kingdave@sirius.com
The FNV Newsletter
written by Davey D
http://www.daveyd.com
http://www.rapstation.com
c 2000
All Rights Reserved
============================================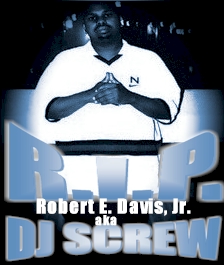 The Hip Hop community lost another one of its soldiers the other night when 28 year old Robert E Davis aka DJ Screw passed away in his sleep the other night. For many, especially those in his native Texas and Southern part of the country, DJ Screw was bigger than life. He was the undisputed king of the mixtapes and was on par with legendary DJs like Funkmaster Flex, Kid Capri and others. In fact earlier this year he was honored by Hot 97 and Funkmaster Flex for his efforts. DJ Screw was best known for his unique style of mixing where he slowed down the music and would 'chopped and screw' it. It was known as 'screw' music. Many would flock to his two record stores in Houston and Beaumont to get his music.

A popular individual, Screw appeared in a number of local straight to video movies including 'Dirty Bird'. He also rapped on various projects including one involving Lil Keke. Screw was also known for his monthly columns in Platinum Magazine..He penned columns called such as 'What's The Damn Deal?, 'Straight From The Streets' and 'What's Dirty Down South'? The next issue of Platinum magazine will be dedicated to him. Finally DJ Screw will be missed for his philanthropic work. there are a number of individuals that are sitting in colleges thanks to Screw's efforts.

Initially the cause of Screw's death was unclear which resulted in an onslaught of widespread speculation. Initial reports were saying that he died of a heart attack while others are saying that he died from an overdose induced by a lethal mixture of soda and coedine cough syrup. For those who don't know, that particular method of getting high which was brought to many people's attention by the popular Three 6 Mafia song 'Sippin' On Syrup has been the cause of more than a few tragedies. Folks who are close to the Screw emphatically insisted that these were vicious rumors and the recent autopsy results proved it was indeed a heart attack.

At the time of Screw's passing he was working on a couple of album projects including one with his brother Al D who raps as well as one with Black Child Jones At the time of this writing, funeral arrangements were still pending.. DJ Screw will certainly be missed..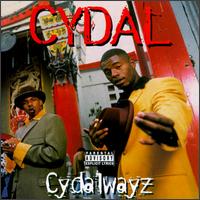 While folks down South are dealing with Screw's passing, folks in Oakland are reeling from the tragic shooting of Oakland rapper E-Klipz. He was one half of a duo known as Cydal who folks may recall for their hit song Hollywood which borrowed from Malcolm McClaren's 'Buffalo Scratch'. They also put out the album Cydalwayz. The causes leading up to the shooting are still unclear.. We'll let you know as we find out, but it is indeed another sad scenario to deal with E-Klipz death. His passing marks the 10th Bay Area rapper to pass away in the past 5 years..

Lastly we be remised if we did not pay tribute to a some one who put in much work for our collective community. Civil Rights veteran Hosea Williams passed away after a bout with cancer the other day. He was 74. Williams was best known for the work he put in with Martin Luther King..This selfless individual was a key point person and chief organizer for many of Kings rallies and demonstrations.. Most notable was the role he played in leading the historic march on Selma which we now know as Bloody Sunday. Williams was also with King when he was assassinated in Memphis back in 1968. He carried the pain and anger he felt from that tragic day for most of his life. Williams will definitely be missed.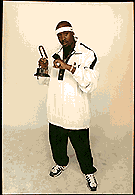 Props to Bay Area rappers like B-Legit, Richie Rich and numerous others for stepping up and doing something good for this upcoming Holiday Season. They will be participating in KMEL's Hip Hop For Hunger this Saturday November 18th at Bay Fair Mall which is just outside of Oakland. The day long event is a food drive which will feature Bay Area local artists, KMEL radio personalities and a live broadcast which will last from 11am-5pm. Several thousand people are expected to swing through and drop off canned food, turkeys and donations which will be turned over to Bay Area food banks. It will definitely be a good Thanksgiving for quite a few families thanks to the efforts of the Bay Area's Hip Hop community..
-----------------------------



It looks like Mr Brad Jordan, CEO of Def Jam South is mad as hell and ain't gonna take it no more. Mr Jordan who is better known as Scarface to his legion of fans is headed back into the recording studios so he can give the DEA [Drug Enforcement Agency] a piece of his mind.. As you may recall, Scarface came under fire shortly after he released his album 'The Last of a Dying Breed'. On there was a song called 'Look Me In My Eyes' in which Scarface A takes the DEA to task for years of unwarranted drug investigations against him and his record label Rap-A-Lot. The harassment got so bad that Congresswoman Maxine Waters had to step in and help put a halt to it. One of the lead investigators Jack Schumacher was called out in the song. He was eventually re-assigned and given a desk duty job.

The ensuing criticism hand drama surrounding Scarface and his last album has left him stirred up. Hence he has headed back into the studio to record a new album called 'The Black Album'. On there he promises to really bring some heat. What's so ironic about all this, is the fact that a bout a year ago Scarface had announced that he was going to record one last album, not grant any interviews and take some time off to reflect and 'find himself'. He left us with the impression that he was going to be low key. I guess the DEA didn't want that to happen, so now they must face the wrath of Scarface.
-----------------------------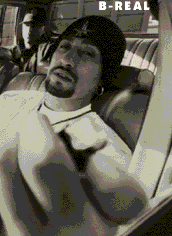 Cypress Hill's nasal toned front man B-Real has publicly expressed an interest replacing Zack de La Rocha who retired from Rage Against The Machine. In a recent interview, B-Real noted that he and the band members have along standing friendship. Also B-real has long supported the groups political stances. B-Real taking lead for the band would not be far fetched, especially when you look at the direction Cypress Hill has been taking over the past couple of years. On their last album, almost half the tracks were guitar based rock songs. When I saw the group in concert this summer, they did nothing but rock songs with their live band. There was no word as to what would happen to Cypress Hill should B-real take a hiatus and hook up with Rage. I say the two groups should combine forces and call themselves Rage Against The Hill
-------------------------------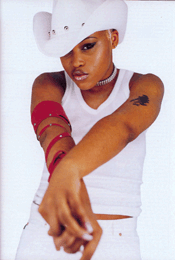 There are some albums coming down the pipe over the next couple of months that folks may wanna be on the look out for. First up is the First Lady of the Ruff Ryder's camp Eve. She's been hard at work finishing up her new album called 'Scorpion' which is due out on January 30th. She recently told the folks over at Hookt.com that her album will be taking a more mature direction as it will feature production from Nokio of Dru Hill, Rockwilder, Swizz Beats and her man Stevie J. It'll be interesting to see what she means when she says 'more mature'. Does that mean she's going to touch upon deeper more reflective topics? Is she going to come out sounding more commercial with an R&B feel? Will Swizz Beats stop using the same keyboard riffs in all the songs he songs he produces. Who knows maybe she'll start singing..What do you think a 'more mature sounding

Also on the horizon is another posthumous album from the late Big Pun. It will be called 'Endangered Species' and it will feature some of Pun's greatest hits as well as some unreleased material. Pun's former manger and partner and rhyme promises the album will prove beyond a shadow of a doubt that Pun was the most lyrical rapper to ever touch the mic...Look for the album to drop on February 7th..

Like mother like son.. Or actually we should say like son like mother. Eminem's mom is keeping true to her word and coming to the plate with her own album..She along with two partners one who sings and other raps have formed a group called ID-X. Their first single comes out next week and is called 'Set The Record Straight' . There is also a spoken word track called 'Dear Marshall'.. I wonder if she curses as much as her son..
--------------------------------------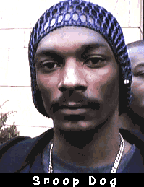 Snoop is back in the news again..This time he's in negotiations with John Singleton to be featured in a movie called 'Baby Boy'. It's a coming of age film which focuses on a young man who has fathered a child and still lives at home with his moms. He refuses to to accept the responsibilities of adulthood while two timing on his baby's momma. Sounds like a Ricky Lake show to me? The movie will star Tyrese who will be making his acting debut in the role of Jody, the irresponsible young man. It will introduce us to Omar Gooding who is the younger brother of Cuba Gooding Jr. Snoop is slated to play the role of Rodney who is the ex boyfriend of Jody's girlfriend. Award winning actor Ving Rhames will also be starring in the film..
-----------------------------

Speaking of films, Has anyone seen Da Hip Hop Witch? I rented this flick the other night and fell asleep about half way through. Its about 5 white kids who have to go through the housing projects looking for a witch. They all sorts of cameos from cats like Ras Kass, Lord Jamar, Mobb Deep, Pras, Vitamin C and Eminem to name a few. I didn't get a chance to peep the entire thing cause I fell asleep. It had this 15 minute intro where everyone kept looking into the camera and referring to the witch as a 'the bitch'.. It was kinda cheesy.. But what really caught my eyes was the preview for another movie with Redman called 'The Color of Rage. This flick from what I gathered is about interracial dating. Redman and his crew are upset with this sister for crossing over so they form a militant group kinda of similar to the Mau Maus in Spike Lee's Bamboozle. The movie also stars Lord Tariq and Peter Gunz, Cheryl 'Pepsi' Riley, Diezzle Don and Queen Pen to name a few. It looked interesting so I thought I'd give cats a heads up.. unfortunately
==========================

STRAIGHT FROM THE UNDERGROUND...

Here's another installment of Straight from the Underground..Peep out these new joints that are floating around the internet.. Hit me up at mailto:kingdave@sirius.com or my man S Bashir with your musical leads leads mailto:sb@houseofboxing.com


Paragon
http://www.rapstation.com/artists/artist.php3?artist_id=4658
A group of tight emcees from the UK with some nice beats to match.

Tonedeff
http://www.rapstation.com/artists/artist.php3?artist_id=76
A solo emcee professing the smoother side of lyricism.

b.r.e.a.d
http://www.rapstation.com/artists/artist.php3?artist_id=1210
An innovative underground collective on Digable Records.

The Calvary
http://www.mp3.com/hotshit
A group of individually tight emcees from Mt. Laurel, NJ.

Kashal Tee
http://hiphopinfinity.com/Underground/KashalTee.htm
A solo emcee from Sweden with some tight one-liners over sharp beats.

Bonus cut .. Mc Lyte...
http://63.205.159.115/tango2000/mclyte/music.taf?_lay=album&album_id=107
Called Angel Dust an unreleased track done with Milk..
===================================

ZULU NATION ANNIVERSARY REVIEW.

Peace!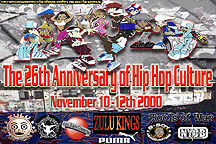 One of the most positive celebrations of authentic hip hop culture came and went this past weekend. The fact that the Universal Zulu Nation is the first, the most respected, and the longest lasting hip hop organization in the world is a magazine feature in itself, if not a book. Therefore I had to question the very sparse media presence at any of the Zulu events on Friday, Saturday or Sunday. I will not take personal blame for any lacking in my own publicity services which helped to pull BET and MTV in for features at last year's anniversary.

So why, when Zulu is throwing the perfect jam with big names, so few writers or publications are interested in covering the event? Well, since the rap industry can more relate itself with the porn industry these days, maybe the all age thang was unappetizing. Or was it my mention in the press release about the acts being asked to use little or no profanity? Or was it the fact that most of the young writers and magazine editors think that Run DMC is as old school as you can get? Maybe Bambaataa should have had an open bar or let ladies in for free?

Where was the so-called "hip hop" (read "rap") press? The Source magazine was the ONLY major Hip Hop magazine covering the 27th Annual Zulu Nation Anniversary- both Friday and Saturday night for their February 2001 issue feature story. Even the New York Times printed a review of the event in Nov. 13th's Metro section! Mass Appeal's DJ Elf saved the day on Friday but I'll tell you about that later. Where was the "Hip Hop on a Higher Level"
magazine, XXL? Where was Rap Pages? Where were the underground magazines who always want their logo on all the flyers but never cover the actual event? Where were the so called "hip hop authorities" and "aficionados": certain free lance celebrity journalists, who always tell us what they are doing "for the culture", who have established "hip hop foundations", who teach in the colleges and universities or who fly around giving so called "hip hop lectures"? Oh yeah- where were the so called hip hop Internet companies?

It's also all right without them, they'd probably get the facts all messed up anyhow since there are so few fact checkers giving anyone a call these days. A lot of people say that when you decide that you know it all, you become the most ignorant. So I strive to never stop learning about the culture and am always meeting people from hip hop's formative years who have history to share that I've never heard or read before. What I am asking is, can these so called hip hop authorities afford to miss reunions like the Zulu Anniversary? It was only $10 with a flyer to get in so it can't be the money issue....

The 27th Anniversary of the Universal Zulu Nation was a huge success despite all of the obstacles threatening impending doom for the much awaited gathering. The initial organizer of the event dropped out for personal reasons leaving Zulu staff to scramble to book a venue on short notice and get flyers to all 5 boroughs. I was personally happy to see the nightly events go down at the Skate Key, a huge roller rink in the Mott Haven section of the Bronx. The Key has a nice atmosphere and I've never had a bad time there. There were the typical problems with the sound system, lighting, etc. that eventually got ironed out but as an organizer, will leave you holding your breath praying that it will all get worked out in time for your itinerary to be realized.

I was honored that Afrika Bambaataa asked me to help with the organizing of the events. I elected to do publicity, schedule the acts, and stage manage. Lucky Strike, Jay Sanchez, and several others pulled in the acts and supervised the planning of each day's events. All of the acts performed for free in full support of and respect for Afrika Bambaataa and the Universal Zulu Nation. It is a pleasure to work with so many good people who believe in the essence and spirit of what hip hop is supposed to be. Believe me, these events were as opposite a jiggy rap concert as you could get.


1. Security was tight- held down by the Skate Key and Shaka Zulu security.


2. Unlike rap shows today, the performers were not allowed to perform with DATs, tapes, or CDs. They had to bring a DJ or at least a record with their instrumental so another DJ could spin it for them. And this is ideal but there were several emcees who made a strong attempt to use a CD or DAT and should be ashamed of themselves with so many DJs in the house!


3. It was all ages.


4. There were no fights.


5. The crowd was multi-cultural. When Bam addressed the crowd he shouted out each and every and even undiscovered colors of people. I've been to too many events and panels where comments were made on the exclusivity of one color in relation to the ownership of hip hop and I really felt unwelcome despite my being active in the culture. I like Zulu because my color doesn't have to come into consideration everytime I'm asked to work with them.


6. People were allowed to break, which is usually discouraged at jiggy clubs and concerts as it takes up too much floor space.


7. No one was playing the latest hits, except when Bam was flipping the Thong song or the No Scrubs anthem! Bambaataa, a true DJ, can make even those songs sound cool.

I haven't always lived in New York but I've always had this utopian idea of what goes down with the Zulu Nation. I believed that is was all colors, all ages, all ethnic groups, both genders, giving peace, love, and respect for anyone who was down to celebrate the whole of Hip Hop culture and hell bent on preserving the positive aspects for future generations. I was right, thank God!!!!

When I finally had enough money to move to NYC in 1996, I was determined to never miss a Zulu Anniversary again. To go to a Zulu Anniversary is like a Hip Hall of Fame for me. There are legends who never come around at all for other hip hop events but the Zulu Anniversary seems to pull them out of the woodwork like an old family reunion. I saw Kurtis Blow and A.J., Special K, Double Trouble's Little Rodney C & KK Rockwell, Waterbed Kev, DJ Baron, the Infinity Rappers, Original New York City Breakers: Powerful Pex and Lil Lep, GrandMaster Flash, Kel, Bomb 5, Afrika Bambaataa (of course), Grand Wizard Theodore, Jazzy Jay, GrandMixer DST, Dez, Raheim, Crash Crew's Reggie Reg, Yoda, Lashubee, and Mike C; Tony Tone, Grand Master Caz, AD, KG, and JDL (Cold Crush Brothers) and more. Well you get my point! Where else can you go but the Bronx to see so many of Hip Hop's legends, creators, and pioneers in one place?

[This little note goes directly out to all of those individuals whose egos alone take up the space of 3 people in a venue: I saw you at the door. You didn't have enough comps if you were a performer. You yelled and screamed to be acknowledged. Even though some of you weren't performing, didn't help to promote, and/or never go to Zulu meetings, you still wanted to demand to be let in for free. I have to remind you that $10 w/flyer is not a lot of money, esp. to be able to see KRS One, Cold Crush, Crash Crew, etc. all in one night. I will also say that yes, you are celebrities, BUT have you done more than Bambaataa for the culture? You don't throw parties, and if you did, you wouldn't see Bam standing around the door bullying your people to let his peeps in for free. To fans who came from all over the world to meet you, shouldn't you be acting with dignity like the hip hop royalty that you are? I have a special letter for each of you in the first issue of Mugshot.]

I am going to leave the run down of each day's events for someone else's article but I will share my personal favorites!

Friday: Nov. 10th:

Slyce, 97 DMC US Champ, kicks off the night's events at the Key with a special roller skating set straight from the late 70's! Slyce used to spin regularly at a roller rink in NJ. Normally he doesn't enjoy party rocking but this was his time and these were his jams.

Common Thread was next. They are just getting their name out there. They came with a dub plate of their beats and were very positive in message. They along with another really cool brother named Sev, who emceed as well, were presented by our dear friend Shock-A-Lock of Shock Entertainment.

Ms. Merciless and her crew did a champion performance. She was presented to Zulu by the legendary Tony Tone of the Cold Crush Brothers. If Tone is standing behind you, you can't go wrong!

DJ Lenn Swann flew in at his own expense from Detroit Rock City to spin for the weekend. He actually saved the day at the B-Boy battle earlier in the day, when the confirmed DJ let everyone down by not showing up!! Thank you Lenn!

Lil Rodney C and KK Rockwell performed along with legendary DJ Baron. Rodney has an especially positive pro-God, anti-substance abuse message that I was happy to hear him announce.

Percee P did his thing with several other brothers whose names I have yet to get!

DOA (MB2000) and special guest, Afua (Anomalies) did a special vocal percussion showcase and Afua can sing beautifully as well. DOA also provided beats for Rahiem's lyrics.

Then a duo that hasn't performed together in years took the stage...Kurtis Blow and A.J.! DJ Elf from Mass Appeal, who I mentioned earlier, saved the day by supplying A.J. with Kurtis Blow records (that he brought along hoping to get autographed). A.J. for some reason, was not told to bring his records and I was determined not see any DAT's replace one of my favorite DJs. Kurtis held 3 or 4 mics in one hand like some sort of technical bouquet of sorts. Shaking his head and smiling at AJ's first selection, Kurtis followed A.J.'s lead and paid homage to his DJ by performing "A.J.'s Scratch". The residue of any nonsense I put up with all evening, melted away with the first line "Up in the Bronx where the people are fresh...." I never thought I would ever see that performed live! Thank you Kurtis and A.J. for making my eyes water and putting a little lump in my throat.

Unfortunately, DJ Slynke who waited around patiently all evening to spin for the dancers as well as his sweetheart, Honey Rockwell, didn't get to hit the decks as we had hoped due to some unexpected circumstance that I will try to forget happened but at this point I am still angry about. Let's just say that there still exists a lot of self entitlement and extremely aggressive behavior that some people use to reach their ends. We are all extremely apologetic Slynke.

Saturday, Nov. 12th:

Afrika Bambaataa was at the helm in the DJ booth supervising the floor and getting the dance circles started.

When the time came to start the night's performances, something very different happened. KRS One chose to rock first! Leaving Musik G and his Underground Army who were originally scheduled to go on first, asking how they could possibly go on after Kris! They had a point. I wondered who would go on after KRS One who was last on the itinerary.

KRS started on the stage with what looked to be 10 street dancers but then ran out to the middle of the roller rink so he could rock while the dancers hit the circle. Instead of the 15 minutes he was originally committed to, Kris went for a half hour minimum. I feel bad for all those heads who thought they could catch the fight and bounce over to the Key in time to see KRS-One perform!

Following KRS was Craig Mack. He did the crowd favorites and bounced. Unfortunately his DJ (K-Slay aka Dez (from StyleWars) arrived after his performance!

Musik G and the Underground Army, who are developing quite an underground following, finally climbed the dangerously narrow stairs to the stage. DJ Frenzi had been behind the wheels for 2 hours waiting for their turn! Thanks for waiting guys! Musik G's sound can be best described as "hype hop". Something that I miss very much since crews like Leaders of the New School broke up. I believe they have a radio show too. You can write to them at musikg@bboy.com to find out more about them and the show.

The Crash Crew and Cold Crush Brothers performances were perfect examples of what's missing in most rap performances today. Everyone on stage is doing his part (not just standing there with their arms crossed looking hard). The Cold Crush, with Tony Tone on the wheels, as Charlie Chase had other engagements, were constantly in motion. Each emcee had his own part that contributed to my thinking to myself: "Now this is actually entertaining". The Crash Crew, like the Cold Crush, just can't go wrong. Their songs are classic. They are the kind of group that, as they go from song to song, you'll be saying to yourself, "They did that one too?". They have too many favorites to name.

Not to be outdone, Nice and Smooth rocked the party as well. They performed all of their classic favorites and most bobbing heads in the crowd were singing along.

I have to give special shout outs to Jazzy Jay, Raheim (Furious Five, Funky Four etc.) and JB. Jazzy took care of the sound and supplied microphones. Sometimes, his dancing and side stage antics were more entertaining than the scheduled entertainers! He stayed near his sound board and received old friends and respectful fans equally. Raheim hosted both nights in a row. He kept the mic vultures from bogarting. He doesn't curse when he's hosting or rhyming. Raheim is such a positive brother and is very easy to work with. I would like to see him hosting and performing a lot more. JB was stage security as well as my partner in stage managing. It would be a privilege to work with you again JB. Maybe I'll get to hear your group, Black Reign/Solid Noize someday? Thank you Jazzy, JB, and Raheim, you worked well together, are such cool brothers and helped to make the event that much better!

My favorite night (I didn't have to work!) was the Sunday event that was basically billed as a time to dance, check out Bomb 5's artwork, and present the enormous B-Boy battle trophies. The venue was on 91st & Columbus at the Goddard River Community Center thanks to a hook up from our dear friend, Scotty. The music was supplied by King UpRock and DJ Chance. Most everyone in the community center knew each other and for the most part got along. I say for the most part due to a certain battle that took place.

I'm told it all stemmed from a battle that took place a week before between B-Boy Fever One and King Uprock. As Fever One tells it, "King UpRock felt safe in calling me out while me & Ness were battling 4 of the Breaks Crew members at Wetlands." What is important to note here is that King UpRock challenged Fever (who was initially breaking) to an uprocking battle.

Well.... Alien Ness, Fever's partner, went out on King UpRock on Sunday. So the battle went forward with Ness breaking and King UpRock uprocking which is a very difficult battle to judge when each dancer is doing a different dance. As Ness and King UpRock were going at it, another guy from UpRock's camp, who has also battled Ness and lost, tried to go out on Ness again. This is when Fabel came in on Ness's side and uprocked against this new opponent. All in all, this was my favorite part of the whole night. I love all the drama of a battle - even if it's mismatched.

Thank you finally to Afrika Bambaataa for creating a hip hop community that we can all believe in! You looked very striking in that black and orange combat helmet by the way! It was an honor working for you!

All in all, the 27th Annual Zulu Anniversary was a success, thank God. The New York Times reporter wrote a great review being careful not to call everyone "breakdancers" or to confuse Hip Hop with being just rap. Look forward to the Feb. 2001 issue of the Source in which the Anniversary is going to be the feature article. I saw them interviewing Jazzy Jay, Raheim and a host of others.

I trust that the Zulu Warrior B-Boy battle organizers: Speedy Legs, B-Boy Speedy, and Ken Swift will supply the play by plays and winners of the battle!

Peace and Happy Anniversary Zulu!
Christie Z-Pabon

========END OF NEWSLETTER================

Send comments, questions and concerns to
mailto:kingdave@sirius.com
The FNV Newsletter
written by Davey D
http://www.daveyd.com
http://www.rapstation.com
c 2000
All Rights Reserved

Go Back To Hip Hop News Directory
---
[Home Page] [chat] [Davey D Message Boards]
[Live Radio] [What it is Hip Hop?]
[politics] [contests] [opinion] [links/photos] [media]
this site is produced by Davey D in association with eLine Productions
---