*
FNV In Today's Issue: July 20 2000
*Hip Hop Announcements
*Things To Make You say Whoa! [3rd Bass, Wyclef, Limp Bizkit, Guru, Fredro Starr, ATL Law]
*MC Hammer Wants to Pop Your Collar
*Drama At Canibus Album Release Party
*Is Keith Murray Innocent? A Key Witness Steps Forward
*Lets Take It back To The Old School: Hip Hop Pioneer Passes Away In Philly
*Lets Take It back To The Old School: Memoirs From Seattle's Nasty Nes

Send comments, questions and concerns to
mailto:kingdave@sirius.com
The FNV Newsletter
written by Davey D
http://www.daveyd.com
http://www.rapstation.com
c 2000
All Rights Reserved
============================================

THINGS TO MAKE YOU SAY WHOA!
People keep talking about the beefs rappers have with each other. Lets be sure to note that its not limited to rap.. Limp Bizkit and Creed seem to be at odds with each other. In fact lead singer Scott Stapp has issued a challenge to Limp Bizkit front man Fred Durst. Come on fellas Stop The Violence!

MC Serch and Pete Nice have announced that they are set to return to rap fild under the banner of 3rd Bass. They have new single, new album and a new label. According to the good folks over at Sonicnet when Serch was asked the obvious question about race and Hip Hop, he offered the quote of the year.. "I personally believe that Marion Jones is the fastest woman on Earth... and if you wanna talk about Michael Johnson? I'll tell you, that motherf***er is quick. That's what I think about the race issue."

Eazy E's former proteges Above The Law have just announced that they are signing to Death Row Records. Folks may recall this landmark group for such records like 'Murder Rap', 'Untouchable' 'VSOP'and 'Call It What You Want'. In recent years the group was signed to Tommy Boy but cited lack of promotion and enthusiasm as the reason for severing ties. This went down in 1998. I ran into lead rapper Cold 187 aka Big Hutch last summer and he explained that the group was doing things on the independent tip. In fact he had just released a solo single for himself.. But now the group has finally found a label that will get behind them and allow them the creative control they desire..In addition because Death Row is rebuilding, Above The Law can become key ingredients in those attempts..
Guru of Gang Starr is set to make major noise with his new Jazzmatazz album. It will be the third album in which Guru teams up with well known Jazz musicians to bring some dynamic music. I got a chance to peep out 6 new songs the other day.. All I can say is Wow! Jazzmatazz 3 is gonna be off the hinges. Guru brings to the table a more soulful sound and no wonder he has people like Erykah Badu, Amel Larrieux of Groove Theory, Angie Stone, The Roots and Kelis. Guru brings to the table an album that looks to be right on time with a refreshing sound that definitely give new meaning to the word 'groove'

Wyclef is shaping up to be a true 'Renaissance Man'. Not only does he produce, play the guitar rap, sing, and give provacative interviews for the Source magazine in which he talks about being the former lover of Lauryn Hill, he also writes. That's right good ole Wyclef is working on two projects..One is an off Broadway play called 'Electic-Two Sides of a Book'. he is also working on a screen play called Passports which is about Wyclef the musician and his buddy Haitian jack the gangster. damn Wyclef manages to do all that and still perform for the President in addition to hosting some very freaky parties at music conventions.. But hey let's not digress :)


MC Hammer is back with a vengeance. I got a chance to peep out the video to his new song called 'Pop Your Collar'. For folks who don't know Poppin' Collars is a Bay Area gesture symbolizing success made up by E-40 several years ago. It has now evolved into a dance. Hammer's video is a nice yet humorous video that demonstrates all the different ways one can 'pop their collar'. The song itself is not that bad as it has a sound that appears indigenous to the south and will no doubt pack dance floors. Hammer who is a technology buff and very much Internet savvy will soon be releasing that video as well as 15 other for songs off his new album online. He not only has a whole new approach to marketing music but he has some new proprietary technology that will allow you to view movies and video without having to get plug-ins. It will allow online videos to be crystal clear with normal modem connections. There are a number of major players especially in Hollywood who are looking at Hammer and his new emerging tech company. We'll keep you posted on his latest venture. Hammer when asked about all the controversy surrounding Napster and Digital downloading had this to say with respect to Metallica.. "Instead of suing they should've asked for stock in the company.. They should've asked for shares for each name of people who downloaded their material.".. makes sense to me.. they probably would've made a killing as well as have some say so about how things are handled..

A couple of weeks ago Canibus rolled through the Bay Area to promote his upcoming album
Canibus 2000 BC. We got a chance to sit down and chop it up a bit. During our conversation he appeared to be focused with a goal to really add to the music and culture of Hip Hop. He emphatically pointed out that his beefs with LL were a thing of the past. He showed no ill will to Wyclef and he seemed to be at ease with the unsolicited, unprovoked challenge KRS-One issued on the Wake Up Show a couple of years back. When spoke to Canibus he was looking forward to the release of his album and his upcoming album release party which was to be held in New York. In fact while we were hanging out, he made a couple of calls to iron some things out. he noted that the release party was an important part of his campaign and he wanted it to be just right.

Imagine my surprise when I learned that he had major drama hauled upon him the other night. It wasn't just major drama, Canibus got injured. Apparently Mase's brother Blinky Blink of the Harlem World Crew didn't take to kindly to a dis Canibus had on one of his songs. When he arrived at the spot, he was jumped and sucker punched. Someone grabbed a glass candle holder and hit him upside the head. Most reports are indicating that Blinky Blink and Cam'ron were the main culprits.. Needless to say this adds yet another black eye to Hip Hop. Its a shame to see that Blinky Blink hasn't followed in his brothers footsteps by embracing peace as opposed to violence to resolve an issue.. Even sadder is the fact that battles on wax are a thing of the past.. It seems like the more you dis on record the more likely you will have a physical altercation.. Canibus is supposed to have another album party tonite in New York.. Hopefully no more drama occurs.. We'll keep you posted
-----------------------------------------

There may be some good news for imprisoned rap star Keith Murray. On Tuesday July 25 at the Parker Meridian Hotel in New York [118 West 57th Street] , Mary J Blige, Busta Rhymes, LL Cool J, Erick Sermon, Redman and numerous others will join Murray's legal counsel Joe Moniz to demand a new trial for Murray and to let the public know there is a key eyewitness that was bribed to give false testimony. For those who don't know. Murray was convicted of beating down the brother of a concert promoter in Connecticut. He was sentenced to five years and has thus far served 20 months. During his press conference Redman and Erick Sermon are expected to speak on Murray's behalf.. Here is part of the press release that has been sent out explaining the situation further. For those who wish to write Murray you can email him at mailto:kmurrayrap@aol.com. The press conference will began at 2 pm

EYEWITNESS' TESTIMONY PROVES MURRAY'S INNOCENCE!!!!

New York, NY-- Mary J Blige, LL Cool J, Britney Spears, Erick Sermon, Redman, and countless others rally in support of their beloved friend, Keith Murray. Recording stars will join Murray's legal counsel at a press conference Tuesday, July 25, at the Parker Meridian Hotel in Manhattan, in support of Murray's release.

For more than 20 months, Jive recording artist, Keith Murray has sat in a Connecticut correctional facility for a crime of which he was unjustly convicted on the basis of obstruction of justice by key witnesses.

Murray has adamantly maintained his innocence in the now infamous case saying, "I was never in the wrong. I went to trial thinking the system would vindicate me, and it failed me." Murray was convicted of beating the brother of a concert promoter at a concert where he was to perform. He was given a five year sentence based on false testimony.

Now, an eyewitness to the fight has come forward to back up Mr. Murray's
testimony saying he was bribed by the promoter to keep silent (the so-called victim's brother). The witness (who was part of the promotional team responsible for Keith Murray performing at The Sting nightclub in New Britain, CT on that fateful night) swears that he was offered money "...in return for me not coming forward with this information about Keith's innocence." The witness also states that he feared for his own safety had he testified that Keith Murray had absolutely nothing to do with the assault.

Because of Keith Murray's fame and success he was targeted as a "scapegoat" with deep pockets and was, in fact, sued for $2 Million by the promoters in an effort to profit from the ordeal. Keith Murray has been convicted because of the "bad rap" rap artists receive, combined with, in this case, obstruction of justice by the so-called victim. Since the inception of rap music, rap artists have been plagued with the image of "felons with microphones." Most artists do not fit into that category and Keith Murray is one of them.

The damage done to Keith Murray's career, as a result of his wrongful imprisonment, is "nothing short of devastating," says Larry Rudolph, Murray's entertainment lawyer. Rudolph who also represents artists Britney Spears, R Kelly, 98 Degrees, and Donnell Jones says, "If an artist is out of the ears, eyes, and minds of the average music consumer for any length of time, the consumer will surely move on and getting them back is a difficult, uphill battle which few artists win."
Noted Connecticut attorney, Joe Moniz and his legal team have been fighting to get Murray released and "will not stop fighting until justice is served," says Moniz. Murray's supporters will gather at The Parker Meridian Hotel to show their outrage at the injustice Keith Murray has received and to call on the Connecticut Court System to correct this injustice.

-----------------------------------------------------------------------------------
This past weekend Hip Hop lost a pioneer who was definitely was a precursor to what we know as rap. Douglas 'Jocko' Henderson was a pioneering radio personality who dubbed himself as the 'Ace from Outer Space'. He established a well heeled reputation in the 1950s as a rhyming DJ. He started off on WSID AM in Baltimore and later stationed himself for years on WDAS in Philadelphia. Jocko was known as a smooth, debonair guy who had great charisma and tremendous control over words. His Ace of Rockets show was legendary. In fact during the late 50s and 60s Jocko would perform his Ace of Rockets show at the Apollo Theater in Harlem. He would suspend himself from a wire and drop onto the stage in a rocket while spitting rhymes.

His radio show became so popular that it got picked up and taped copies were heard throughout the country in many cities like Boston, Detroit, New York and Miami. It was his 3 hour broadcast in Miami that gave rise to modern day rap. You see, it was Jocko Henderson and his on air rhyming that not only influenced other Black radio DJs, but it also influenced the dub talk over style used by Jamaican DJs. Jocko's shows because they were carried on AM signals could be heard in far off places like the islands where he was emulated by others.

One such artist/DJ who was inspired by Jocko was a guy named U-Roy who once recorded a song that paid tribute to Jocko. U-Roy is seen as key architect in the reggae dub talk over style. As we all know it was this Jamaican chant style that gave birth to modern day Hip Hop. Our Jamaican brothers and sisters would later return the influencing favor in the form of Kingston born Hip Hop pioneer DJ Kool Herc who is considered the Godfather of modern day Hip Hop. Not too many in today's Hip Hop scene know Jocko and the important role he played..He was never asked to bless the mic on people's records and no one ever gave him a shout out.. But he was the man for a very long time. In fact at one point he even ran for Congress. As far back as 1978 he was using rap as away to teach kids how to do math problems. He had an educational program called 'Get Ready'. He died at age 82 at the Pennsylvania Medical Center. Lets tale a moment out of our busy day to give props to someone who put it down for all of us within Hip Hop. Jocko was Hip Hop's true Great Godfather.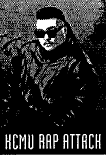 I've got a lot of memories from back in the days but I'll mention two unforgettable memories that stand out. Back in 1985 when I was DJ'ing for Sir Mix-A-Lot, our first single, "Square Dance Rap" became a huge hit in London & we were asked to perform at the Fresh Festival held at London's Palladium stadium. The Wreckin' Cru & us were the only groups reppin' the West Coast on this tour. East Coast was in the house as Mantronix, Steady B, Bambaataa, Al Naayfish, Flash & The Furious Five to name a few were all well known & got more love than us. It's really a trip for me to think back to fifteen years ago that I was hangin' out with Dr. Dre, Lonzo, Arabian Prince, Yella & their manager Jerry Heller in the back of a 747 plane while we was all just startin' out in our career. Anyway, I just saw Prince in concert in Seattle a few weeks prior to this trip & while I was dj'ing at this huge Fresh Festival, I was soooo hyped that I climbed up on a 20 ft high speaker but unlike Prince, I accidently fell off the speaker & if I didn't grab onto the rope that opened the stages curtains, I probably wouldn't be hear writin' about this event! Another memorable moment was in Oakland back in 1987 pre NWA days & we (Sir Mix-A-Lot) were the opening act at the Shrine Temple. All I remember was seeing some guy on stage using the word "Biyaatch" after every sentence & the crowd went wild! That guy happened to become one of Rap music's pioneer who put the Yay on the map, & that guy who we never even heard of then was Too $hort!

Peace,
Nasty-Nes
HITS Magazine, Rap Editor
CrazyPinoy.Com, CEO


These two stories are part of our on going Lets Take It Back To The Old School series.
Send your tales from the old school which we will run in upcoming FNV issues..
mailto:kingdave@sirius.com
========END OF NEWSLETTER================

Send comments, questions and concerns to
mailto:kingdave@sirius.com
The FNV Newsletter
written by Davey D
http://www.daveyd.com
http://www.rapstation.com
c 2000
All Rights Reserved
Go Back To Hip Hop News Directory