Davey D FNV's Newletter
In Today's Issue: December 15 2000

*THA LIKS & QUIK IN HOLIDAY PARADE
*IS LIL KIM BROKE?
*JAM MASTER JAY ON EBAY
*PRODIGY TAXED BY GUNMAN
*BUSTA HOOKS UP WITH CLIVE
*JAY-Z OPENS STORE IN PHILLY
*FORMER HO FRAT HO MEMBERS DIES
*DJ ROB ONE'S BIRTHDAY CELEBRATION
*NWA'S JERRY HELLER RETURNS
*ROCKSTEADY MEMBER & WIFE STARTS DANCE SCHOOL
*BLACKELECTORATE.COM INTERVIEWS WENDY DAY



Send comments, questions and concerns to Davey D
mailto:kingdave@sirius.com
The FNV Newsletter
written by Davey D
http://www.daveyd.com
http://www.rapstation.com
c 2000
All Rights Reserved
============================================

HIP HOP NEWS SHORTS

THA LIKS & QUIK IN HOLIDAY PARADE

This Saturday Dec 16th the City of Los Angeles will be hosting its annual Holiday Parade. Those in attendance can expect to see Mickey and Minnie Mouse serving as Grand Marshals and 10 tons of snow in a city that rarely sees the white stuff. Adding to the festivities and helping keep our collective spirits afloat will be special performances from DJ Quik and Tha Liks. [Are they now just called 'Tha Liks' –what happened to their full name Tha Alkaholiks?]. In any case the parade kicks off at 10am at West Adams Blvd and Crenshaw.
-----------------------------------

IS LIL KIM BROKE?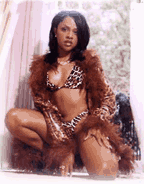 Li'l Kim has her name floating in and out of the news. Earlier this week there were reports about her being on the brink of bankruptcy. She was in the process of selling her house and trying to consolidate her assets. Most of this sudden down turn was supposedly the result of her spending way too much money on accessories, make up and hairdos etc. The sense was we were going to start seeing and hearing from the Queen Bee more often as she attempted to bring in more income..

Kim's name was being bantered about as her being one of the key participants for MTV's Jingle Ballers Jam. There were radio announcements and flyers featuring her name. However, such is not the case. Lil Kim had no intention of gracing the stage with fellow performers 'The Cash Money Millionaires, Nelly and Philly's Most Wanted. Taking her place will be Ja Rule..Lets hope Lil Kim isn't going broke. If so, perhaps some financial planning lessons should be the gift given to her this Holiday season.
------------------------------------
JAM MASTER JAY ON EBAY


Hopefully Jam Master Jay isn't hurting for money. I couldn't help think that when I went cruising along EBAY and saw that he was offering up private DJ Lessons. After all that Crown Royal album keeps getting held up so maybe dude was hard up for cash..Then again maybe he was doing it for charity In any case

Here's what the bid closed at,, I just wanna know why it took 10 days .. That should've been snatched up pronto and for a much higher price.. This is Jam Master Jay we're talking about.. Also what if I'm in Chattanooga Tennessee? Is jam Master Jay shipping his lessons all the way out there? What if my house is crappy.. What if I'm a better DJ and I wind up teaching him? Do I get a refund? What if I want to spin New Wave and Jay wants to teach me Hip Hop??

Jam Master Jay private lessons..

Currently $2,325.00 First bid $1,000.00
Quantity 1 # of bids 10 bid history
Time left Auction has ended. Location TBD,
Country USA
Started Dec-01-00 10:45:24 PST mail this auction to a friend
Ends Dec-11-00 10:45:24 PST request a gift alert
Featured & Featured Category Auction
Seller (Rating) ultimatebid (54)
view comments in seller's Feedback Profile | view seller's other auctions | ask seller a question
High bid mactron (10)
Payment Visa/MasterCard, American Express, See item description for payment methods accepted
-----------------------------------
PRODIGY TAXED BY GUNMAN

By now everyone has heard about prodigy of Mobb Deep getting taxed at gunpoint for his jewelry which was worth almost 350 thousand dollars. According to news reports, dude was near his native Queensbridge Housing Projects filming a video when he decided to take a break. He headed on over to a store and got stuck up. Fortunately, for Prodigy the jewelry was insured. mmmmm.. Let me see these cats have made it known they pretty much run Queensbridge. Their filming a video so it's not like the crew isn't somewhere nearby. The jewelry is worth 350 thousand dollars and its insured J…People have been asking me if I believe the story.. We opened up our phone lines and folks have doubts that Prodigy the HNIC was legitimately taxed. Now I do recall last year Eve got relieved her jewelry worth 125 thousand dollars during a video shoot with the Ruff Ryders. So it's possible. Aside from all that I'm still wondering what it's like to have something that costs more then my house around my neck? Its not like I can tell the difference between what's real and fake while watching the video.. But then again who am I to judge..
-----------------------------------
BUSTA HOOKS UP WITH CLIVE


It looks like Mr. Busta Rhymes is ending his 11-year relationship with Elektra records and headed over to record mogul Clive Davis' new label J Records. Apparently Busta wasn't too happy with the promotion he was getting and decided he needed to break camp. I'm not sure what's going to happening with the rest of his crew-The Flipmode Squad.. I know one thing, although I work at two radio station with 3 Hip Hop shows.. I never got Busta's album even after I called. I wound up buying the CD, but they didn't have any clean copies. So I can see his frustration with the promotion. You can't rock what you don't have.. Does anyone know where I can get a copy of that Angie Martinez –Jay-Z record? Did her album come out yet??
-----------------------------------
JAY-Z OPENS STORE IN PHILLY

Speaking of Jay-Z, he gets props for opening up a boutique in Philadelphia's historic South Street. For those who are unfamiliar that would be the equivalent to the Haight Ashbury district in San Francisco and kind of like the Village in New York. Anyway, Jay-Z's store is called Black Roc and there customers will find all the latest Roc-A-Wear gear including, jean fits, fleece and leather jackets. Who knows if you're lucky maybe Philly native Beanie Sigel will stop by and sign some autographs. I think its great to hear about artists starting their own businesses. I think its also cool when they take these businesses to other cities outside of New York and LA.. The store is open 7 days a week. For more info call 215-524-1690
----------------------------------------

FORMER HO FRAT HO MEMBERS DIES



As the Holiday seasons gets ready to kick into full gear, the Hip Hop world is taking time out to pay tribute to some fallen soldiers. First up is the sudden untimely death of Michael Anthony Sessions. Bay Area folks know him as Heavy Ho that used to roll with MC Hammer's back up group Ho Frat Ho. This group made a little bit of noise in the late 80s and early 90s for their keen dance steps and their acrobatic moves with walking canes. They released an album called Ho Frat Ho that featured their signature song 'Ho Frat Swing'. While they weren't the greatest rappers to bless the mic, the more then made up for it with some energetic, fast paced entertaining stage shows. These cats had some of the tightest moves I've seen to date.

As for Heavy Ho, his death was the unfortunate end to a series of health related issues which caused him to lose his eyesight 8 months ago. Heavy had gained a considerable amount of weight and his death is being attributed to a heart attack. Folks came out for his memorial service that was held over at McClymonds High School in West Oakland. This was the main stomping ground for MC hammer and many within his crew. In fact former Ho Frat Ho member King Ho coaches football at his former ala mater.
----------------------------
DJ ROB ONE'S BIRTHDAY CELEBRATION

While headz are dealing with the loss of Heavy Ho, folks in LA will be gathering to commemorate the birthday long time DJ Rob One who succumbed to cancer earlier this year this time. For those who are unfamiliar Rob was the ultimate b-boy who was a fixture in LA's various Hip-Hop Circles. He was best known for his popular mixtapes. Long time friend Nasty Nes sent out this announcement for the memorial celebration that will be taking place tomorrow in LA

This Saturday, December 16th will be Rob-One's birthday. Rob is one of hip-hop's pioneering b-boys who passed away last March 2000. A benefit in his honor will be held here in Los Angeles, this Saturday at the El Rey Theater from 9PM-2AM. Money raised will be used to pay for his headstone & the completion of his memorial. In the house will be the Beat Junkies, Cut Chemist, Nu Mark, Visionaries, Shape Shifters & much more!

Record labels, this event is going to be big & I'm requesting your support by sending promotional giveaways to pass out at Rob One's benefit. We will need the giveaways by this Friday, December 15th. Please send it to:

Lysette Morales
525 South Ardmore Ave., Apt 151
Los Angeles, CA 90020

If you can send in a donation please send it to that address. We are also trying to raise money as well for special Rob One t-shirts. For more info, please contact; Lysette Morales at (213) 384-9704

Thank you,
Nasty-Nes
HITS Magazine
CrazyPinoy.Com
==============================

NWA'S JERRY HELLER RETURNS

Former NWA manager and Ruthless Records Executive Jerry Heller is making his way back onto the Hip-Hop scene. This time around he'll be teaming up with LA Hip Hop pioneer DJ Tony G of KDAY fame, Kid Frost, G Fellas and a number of other underground Latino acts to help guide the newly established Hit A Lick records. This is a relatively new Latin owned multimedia company that sports a state of the art facility in the old IRS building in downtown LA in the heart of the notorious Rampart section [That's the place where all the crazy police corruption has been going down].

Hit A Lick is prepared to tap into the oftentimes overlooked and underplayed Latin Hip Hop market and they intend to be a major factor in the upcoming years. With Tony G who is the label's president of production there is no doubt that the acts are in good hands. In a recent interview he noted "The Latin community has suffered long enough from a "brown out Hit A Lick Records is going to transform the 'brown out' into a 'big brown wave!'"

With Heller on board, there is hope he can work some of the magic that helped take NWA to the top during their heyday. Of course we're hoping there won't be any of the controversy attached to Heller that was publicly voiced in the past by Ice Cube and Dr Dre about folks not getting paid. Tony G worked with Heller during the Ruthless Record days feels confident in Heller's ability to deliver…We wish the label much success Hit A Lick Records can be reached at (213) 480-0320 or email them at
mailto:info@hitalick.com
==============================

ROCKSTEADY MEMBER & WIFE STARTS DANCE SCHOOL

Props are in order to legendary Hip Hop original B-Boy Fabel of the Rock Steady Crew and his wife Christie. They are launching an ambitious project to help educate New York's youth in the preservation of Hip Hop tradition and culture. It will be called The Catch a Groove Dance School..The pair who own a company called Tools of War feel that Hip Hop is being shortchanged and that there is more to the culture than what the rap industry is presenting. They feel our youth need to know they can DJ, dance, write, paint, beatbox and be rappers with positive messages. They feel such options are not available to youth today..Here's a break down of what the school is about...

Do you see a problem with the way Hip Hop dancing is being represented today?

Christie & Fabel: "The youth of today are unfortunately being presented with stripper-like dancers in many of the rap videos. These so called Hip Hop dancers are not positive role models for our youth nor are they concerned with preserving the foundational dances of Hip Hop culture.

Dancers who pop, lock, break or uprock are currently being featured more often in music videos, dance shows, and concert performances. The 2000 VH1 Fashion Awards opened up with Kid Rock performing with the RockSteady Crew, including Fabel. The original essence of the earliest dance forms associated with Hip Hop were based on skill, creativity, and complexity. It is imperative that the most qualified Hip Hop dancers pass on their skills to the younger generations to present alternative and more positive styles of dancing as well as to keep these dance forms alive."

How did the Catch a Groove School come about?

Christie: "I came up with the idea of the Hip Hop dance classes for the youth when a teenaged b-girl (a girl who does what's known to the media as "breakdancing") complained that some famous dancers told her and her friends that they are not doing the dances correctly but never took the time to actually teach them how to do them right! I did the math and discovered that with minimal sponsorship, I could stage 4 one hour dance lessons for this very group of aspiring Hip Hop dancers."

How often would the classes run?

The classes would occur on the 2nd or 3rd Saturday of every month. Youth ages11-16 would be able to attend any class at no charge and will have first dibs on each class. They can take just one class or all four. A four hour session would begin at 12 noon and end at 4 PM. Classes will follow one after the other so that kids can attend all of them and won't have to choose between classes. Popping and locking classes will be separated by Breaking and Uprocking in order to give the students some time in between classes to relax in between sessions, if they so choose. Each Hip Hop dance class will be taught exclusively for a full hour.

Who are some of the instructors?

Legendary and well respected dancers who will be hired to teach each class include but are not limited to:

Alien Ness: RockSteady, Hierophysics and DVS crews B-Boy Fever One: RockSteady, Hierophysics and DVS crews Charlie UpRock: Incredible Rockers and Rock With Style Jazzy Jay: Hierophysics Lil Lep: an original member of the New York City Breakers

If the budget permits, famous guest instructors not living in the NYC area,will be flown in for special sessions. We would really like to eventually have Boogaloo Sam, the creator of the dance form known as "popping", and Don Campbell, creator of "locking". fly in from the West Coast and teach. If you watched Soul Train in the 70's, they were probably you're favorite dancers!

Do you have plans for the school to grow beyond NYC?

Eventually we would like to have at least one Catch a Groove Dance School 4 hour session each month in Queens, Bronx, Brooklyn, Staten Island and of course Manhattan. We would be willing to set up classes in other cities as well if a sponsor requests. All of the plans for one session or many are depending on the generosity of the sponsors.

What are you looking for from sponsors?

Sponsorship of the program in one borough of New York City is only $1000 per month. This covers the obvious expenses of instructors fees and venue rental, but it will also include heavy grassroots promotion with city flyering, internet advertising, press releases, etc. In return, the sponsors receive banner placement within the Dance studio, logo placement on all marketing/advertising collateral, and a chance to associate their brand with this growing phenomenon. Everyone benefits in this situation: the young people learn to dance for free from the best teachers and the sponsor has a very inexpensive means of giving back to the community who buy or would be interested in their products.

For more information, please contact:
Christie Z-Pabon at 646-234-7862

or e-mail us at ToolsOfWar@aol.com
=======================================

BLACKELECTORATE.COM INTERVIEWS WENDY DAY
by Cedric Muhammad..

To read the complete interview.. head on over to Blackelectorate.com
http://www.blackelectorate.com/archives/121500.asp


In our opinion, no one understands the intersection of Hip-Hop culture and business better than Wendy Day and Rap Coalition and we know of no one who has the Rolodex to go with it. From graffiti artists and underground MCs who don't have a record deal, all the way to the biggest record label executives and most powerful lawyers in Hip-Hop, Wendy Day knows them, has worked with them all and understands what makes them tick. And to top it all off, she is a pure activist with a mission to educate and empower Hip-hop artists to control their creative works from the minute it leaves their mind, body and soul up to the moment it ends up as a product, in the hands of a consumer.

It is an awesome task and a path that Wendy, quite frequently has walked alone. She and/or RapCoalition, have single-handedly educated, managed, negotiated deals, broken contracts and made key introductions for some of Hip Hop's biggest artists and industry figures.

In a variety of ways, artists such as Master P, Eminem and Cash Money Millionaires have all directly benefited from Wendy Day and Rap Coalition. And if you can judge a person by the enemies they have, then Wendy Day is a giant among many, with people in a variety of positions in the music industry detesting her or seeking to avoid her like the plague.

Either way you look at it, it all represents the power that Wendy has and her ability to influence not just select individuals but an entire industry. This fact was not lost on Source magazine, which has listed Wendy Day as one of Hip-Hop's 30 most powerful figures.

Love her or hate her, Wendy Day has made it impossible to forget her.

She recently granted BlackElectorate.com an exclusive interview that we will run in two or three parts. We run her answers below, unedited.


Cedric Muhammad: You have been working with artists, managers, lawyers, record labels and attorneys over the last decade. Who, in your opinion is the most powerful of these 5 groups? Why?

Wendy Day: Best question I've ever been asked. There are 2 types of power in the urban music industry: perceived power and real power. Record labels hold the perception of power because it's financial (which is also fleeting). Def Jam and Universal are perfect current examples of this. No Limit and Cash Money are recent examples of this. When the label is hot, they can do no wrong. Every artist wants to sign to them, every fan wants to buy the product with their logo on it. But when the trend takes a turn or shift, their success goes downhill pretty quickly and even the addition of a major artist (like Snoop, in the case of No LImit) can't revive it. Along comes another hot label to fill the spot (or spotlight).

Artists hold the real power because they make the actual commodity: the music. All of the imaging and promotional dollars in the world can't make a wack artist seem talented for very long.But a truly talented artist will eventually sell millions of units without multi-million dollar budgets. Perfect examples of this are Jill Scott, Les Nubians (who aren't even singing in English), and Nelly (early on). Artists, much like people of color, have been convinced for so long that they have no power, they begin to believe it. Artists therefore become psychologically burdened and dependent upon the label for financial support, so much so that they have lost the ability to recognize their power. In corporate Amerikkka this phenomenon is referred to as "golden handcuffs." You pay an employee a salary higher than they think they can obtain elsewhere, and that employee becomes controlled by the fear of losing the job (and the money and lifestyle that come along with it). This is especially the case with urban artists, many of whom traditionally come from poorer backgrounds, convinced they've finally obtained the "American dream." But it's fleeting; it only lasts until they are no longer of use to the label and are then coldly discarded. This happens the second sales start to take a dive and the label doesn't think the sales can be revived (Milli Vanilli is perfect example of a label controlled creation that went quickly to hell in pop music).

Provided the artist doesn't succumb to this controlling mentality, they get to steer their own careers, and as long as the artist has real talent and some business sense (or really good advisors) they will create a career where they control ownership of their image, their music, their lives, and businesses outside of the music industry to sustain them. Stevie Wonder is a good example of this, as is Sean "Puffy" Combs. I always give my artists this scenario: an artist with no label can make one tape at home and sell it to someone for $10. But a label with no artist can't make any tapes (therefore no commerce). That right there tells you where the real power is. Some artists are strong enough to keep that power and not succumb to the mental destruction of perceived power.

Cedric Muhammad: What is the biggest change that you have seen in the music business over the last five years?

Wendy Day: Ownership. Labels are actually allowing some savvy artists and artist-owned labels ownership of their masters. Only because these artists are aware of the actual financial realities of ownership and hold out for it. This means an artist with a major distibution deal can make 80% as opposed to an artist signed to a label making 12% after repaying most of the expenses. The real numbers could look like this: an artist owned label can make $8.00 a record from the first sale forward, compared to a signed artist making 80 cents a record after paying back most of the expenses (could mean not seeing a payment until record # 275,000).

Cedric Muhammad: What would be the net effect of a union for Hip-Hop artists?

Wendy Day: It depends on the power of Hip Hop as a commodity. If the sales justified labels giving up the control they'd have to, artists would have more power and money (at the expense of the labels). If labels deemed there was not enough money in Hip Hop to share the assets in a different proportion to what they are accustomed to, then they'd move on to another form of music to pimp, which would force Hip Hop back underground. This would mean a smaller share of the pie for everyone, and would force the less talented and less popular artists into other vocations to make money.


Cedric Muhammad: : In what ways are Hip-Hop artists treated differently, by record labels, than their Rock and R&B counterparts?

To read rest of this interview head on over to
http://www.blackelectorate.com/archives/121500.asp

========END OF NEWSLETTER================

Send comments, questions and concerns to
mailto:kingdave@sirius.com
The FNV Newsletter
written by Davey D
http://www.daveyd.com
http://www.rapstation.com
c 2000
All Rights Reserved
Go Back To Hip Hop News Directory