IN THIS ISSUE OF FNV 12-10-99
*As We Close Out The Century
*God Bless The Child Who Has It's Own
*Hip Hop Film Moves
*Freestyle Union To Hook Up With President Clinton

Send comments, questions and concerns to mailtokingdave@sirius.com
The FNV Newsletter
written by Davey D
http://wwwdaveyd.com
http://www.rapstation.com
510-310-7930
c1999
All Rights Reserved

---

As we get ready to head on out of the 20th century..Hip Hop is going out with the same explosive bang that it came in with.... Over the past few weeks we've had Jay-Z and his drama, Digital Underground and their drama, we had a new bangin' Biggie album drop down and at the same time, a suspect finally named in his tragic killing. Keep in mind this suspect, was an ex LAPD officer named David Mack. How ironic, that he was named a suspect a day after the US courts ruled that Civil Rights leader Dr Martin Luther King was assassinated by a group of people who conspired and not by a lone gunman as was previously suggested.

So while all this is going on, Dr Dre blew up the spot and saved what was beginning to be a lackluster year by dropping a bomb of an album.. Who can front on 'Dr Dre 2001'? If that wasn't enough Dre's former homeboys NWA are reuniting and ended all speculation by dropping a song called 'Chin Check'. Snoop Dogg who vowed the West would come back did his part by not only releasing a cool album but he did his 'thisel' [thing] in true fashion by dropping a nice lil autobiography called the 'Dogg Father'. Now there's a rumor and a nasty stereotype going around saying that brothas don't like to read books. Hopefully folks will prove this to be wrong and will take some time to get inside Snoop's head..The man actually has some stuff to say in this book...Oh yeah, let's not forget Snoop is now a part of the new NWA click.
---
GOD BLESS THE CHILD THAT HAS IT'S OWN!

Ok so we have all this jumpin' off and now we have our [KMEL SF] sister station KKBT 92.3 The Beat being sold off to rival station Power 106's parent company Emmis Broadcasting. All sorts of crazy things are being said about this merger including; The Beat being musically reformatted and LA soon to be left with only one 'Hip Hop' station... Let's hope this doesn't happen.. People need choices. No one should have a lock down on Hip Hop. If that happens, then it gets further distorted and unbalanced If the rumors are true and there is a format change, hopefully someone will fill the void. Perhaps some one should contact Stevie Wonder and get him to do a lil some'em some'em with his station KJLH. Damn it sure would be nice to have a Black owned Hip Hop station. Now I know Katherine Hughes and her Radio One company tried to purchase The Beat but got outbid by Emmis.. My only question is where was Master P? Russell Simmons? Puffy? The Cash Money Millionaires and all those other folks who are supposedly rolling in tha dough when this deal went down? Where was Will Smith? Michael Jordan? and Oprah?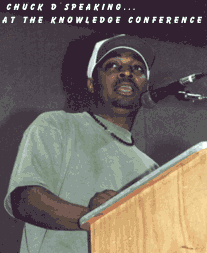 Right now I'm thumbing through this Jet-like magazine put out by Universal Records. It has all these cute little stories about all the artists that come under their umbrella.. Rakim is on the cover and inside there are articles on all their artists, from The Hot Boys on down. I'm telling you it looks like a Hip Hop version of Jet Magazine. I'm looking at this and I'm finding myself getting really pissed and frustrated. I know that people like myself, Chuck D and others are always trying to encourage folks to create venues so you can control the means of presentation for your creations. It's not enough to just make the record or do a video. You ideally want to own the radio or video station the work is broadcasted on. This way you can tell your own story unedited. You don't have to fight, beg and plead for airplay or for your video to be shown etc. Bottom line..if you create it then control and own the means of presentation. This is exactly what Universal records seems to be doing. They've created a nice little magazine to tell a more complete story about their artist. Why can't some of our big stars do this?

I'm looking at this magazine and I'm feeling like I wanna run up and snatch all the fur coats and diamonds jewels off Puffy and make him do a weekly Hip Hop Jet style Magazine. I wanna run up to Master P and tell him 'Yo! Man it's over, stop rappin'.. No more albums for you kid..Take that money you used for your last album and video and buy a newspaper company. Forget the New York Post or the New York Daily News, I wanna read the No Limit Daily News.

Next time I'm in my local barbershop I wanna pick up a Jet style Hip Hop Magazine owned by E-40, Ice Cube, Puffy or someone-other then Universal. Is that too much to ask? Am I off base? Can I stop going to the Bill Graham Shoreline Amphitheater and instead go to the Puff Daddy Coliseum to see my next Hip Hop concert? Can I go to New York City and finally tune into a radio station that is owned and operated by Russell Simmons? Can the next Spike Lee film be financed and 'green lighted' by The Cash Money Millionaires. Perhaps Spike, The Hughes Brothers and other African American film directors in exchange for the financing can teach all these aspiring Hip Hop film makers how to make some well put together projects.
They can then head on over to have the project shown in a Magic Johnson movie theater? Am I off base to want the same type co-operation and ownership within Hip Hop? I'm tired of going to conventions and seminars where cats complain about biased magazines, conservative radio stations, lack of concert venues and messed up media coverage? Can we stop complaining and just own our own? In the words of the great Hip Hop philosopher and wordsmith E-40..'Don't Buy An 85 thousand dollar car before you buy a house!' Those are true words to live by!

Oh yeah, one other thing can we every Hip Hop artist make it a point to be on line and at the very least have an email address as we head on into the new millennium? Please? I'm running into kids who got 500 dollar sneakers and 50 thousand dollar medallions around their necks talking about they don't have no email or a computer. No computer? Even worse they tell me things like 'Their record label is handling it? This is utter nonsense. The Internet was supposed to remove the middle man and here we have kids going down the same path that got us beat and exploited the first time around. If you come across an artist who doesn't have an email and a website, tell him/her you ain't gonna buy their album until they sell the jewels and get a computer. Tell them they need to have direct, uninterrupted communication with your fans. If they don't have time they can pay and train a family member to handle stuff.. I know quite a few people who do this.. Remember that group The Artifacts from a few years back. One of the kids mom-Tame One I believe, comes on line and does all sorts of communicating on behalf of her son.. Again I'm seeing record labels and other entities stepping to the plate and taking control of the means of communication..
---
HIP HOP FILMS MOVES

Now in all fairness I can't come down too hard on Master P..and Puffy. They haven't been squandering all their loot or anything like that and they are doing things behind the scenes.. Puff co-owns Notorious Magazine. I only saw one copy so I'm waiting to see what's gonna happen.. They were supposed to launch the magazine last March.. But I don't see it in my local Rite Aid store.. If he ain't doing anything then I suggest Puff do a Jet style Hip Hop magazine like Universal.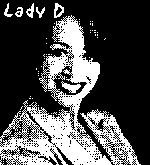 Master P has just signed a five picture deal with Trimark Pictures. They're gonna kick him down a budget and help assist with all the production. He currently has two films coming down the pipe. One deals with an undercover cop battling the CIA. The other is a martial arts basketball flick. With Master P's high visibility I just hope he doesn't drop any cheesy films.. Everything has got to be top notch otherwise it'll make us all look bad.

Speaking of films.. I'm hearing nothing but great things about the recently screened documentary on women in Hip Hop called 'Nobody Knows My Name'. The screening took place this past Monday Night at UCLA. Everyone I spoke too are using words like 'moving', 'powerful' and 'off the hook' to describe this documentary that chronicles the Hip Hop lives of several women including B-Boy Summit organizer and all around b-girl Asia One, Hip Hop artists Medusa, Leschea and T-Love and Beat Junkie member DJ Symphony. I can't wait for it to show up here in the Bay Area.. In the meantime.. all interested parties need to contact the Rachel Raimist the film's director at mailto:rae@thaconnect.com.

Raekwon is making some moves into the film world as he will be featured in an upcoming movie called 'Black And White'. It focuses on some uppity white kids from new York who are fascinated with downtown Hip Hop culture. Raekwon aka Lou Diamonds plays a character named Cigar. The word is this character fit Raekwon's personality quite nicely. Also featured in this film is Method Man and model Claudia Schiffer. Look for the film to drop in March 2000.

The City of Chicago is definitely trying to step up as there is currently a big film project in the works that focuses on Chi-Town's largest and most notorious Black and Latino Street Gangs. It's a 5 part documentary series that shows how these gangs make a move from the negative to the positive. Hip Hop music and culture plays a key role in that transition. Currently the film makers are looking for Hip Hop talent to help bless the soundtrack.. So if you happen to be in an around the Chicago area drop The Gambino Project crew a line at mailto:ameermuhammad@ureach.com or head on over to their website http://www.thegambinoproject.com

Finally, I got this postcard two days ago from Dominique DiPrima aka Lady D of 92.3 The Beat. She does a Hip Hop oriented talk show called Street Science. When she was up here in the Bay Area she did a Hip Hop oriented TV show called Home Turf. It was one of the first Hip Hop TV shows in the country. as it was airing way back in the early and mid 80s.. So that gives her OG status. Well anyway, Lady D sent a post card telling me to check for her on 'The X Files' I'm thinking to myself great Hip Hop comes to the X Files.. .. but alas the card said she was on the Nov 28th show.. I got the post card December 6th.. I hope she did good.. and didn't kill her off.. Hopefully she gets a re-occurring role.. But props to to her for getting on. Check for Dominique's show on Sunday Mornings from 9-11am if you're in LA..
---

I just got an email from Toni Blackman of the Freestyle Union which is based in Washington DC. They are by far some of the dopest freestylers I've seen. They give new meaning to the phrase 'microphone fiends'. Anyway, Freestyle Union has been hooking up this cultural exchange of sorts with Hip Hop headz over in South Africa. The scene over their is definitely happening. I recently did a radio show that focused on some of the haps going on over there. I was happy to hear that it was very progressive in many aspects..There are dope freestylers, some cool radio shows and folks are definitely embracing the unifying and uplifting spirit within Hip Hop. At the same time I was troubled to hear that in some cities South African youth had adapted some of Hip Hop's seedier facets. The sensationalistic aspects of Hip Hop's 'East/West conflict was made known and now there are youth gangs that have formed 2Pac and Biggie factions. How sad. Hearing this made me realize the importance of my earlier remarks about owning the tools that present our messages. Who knows what sort of machinery was at work to highlight and promote that sad chapter in Hip Hop's history. Thank God Freestyle Union is over there breaking bread and helping bring a different side to the game. I believe Public Enemy will be touching down over there in the near future as well.

As for Freestyle Union, they will be throwing down at the Millennium Celebration with President Clinton... That's right folks you heard it hear first.. A positive and very dynamic side of Hip Hop culture will be represented front and center on the lawn of the White House as we close out the century. It won't be no iced out kids in shiny suits and fur coats, sipping crystal and moet pretending to be players while getting played representing us. It won't be no bandana wearing, gang sign throwing, crotch grabbing, mean muggin', thugged out gangstas putting their imprint on Hip Hop. It won't be some kid who was manufactured, slickly marketed and heavily pushed by some major record company who's only concern is to get maximum exposure to sell records representing us. It'll be some folks who really represent the essence and more importantly the spirit of what this whole thing we call Hip Hop is about. Props and congratulations to Freestyle Union. I'm sure the First Family will get a kick out of hearing some dope emcees!
---
---
Send comments, questions and concerns to mailto:kingdave@sirius.com
The FNV Newsletter
written by Davey D
c1999
All Rights Reserved
Go To FNV Directory
Go Back To Hip Hop News Directory
---
[home]
[chat]
[conferencing]
[updates]
[what it is]
[politics]
[contests]
[opinion]
[links/photos]
[media]
this site is produced by Davey D in association with eLine Productions
---