HIP HOP NEWS SHORTS..April 1 2003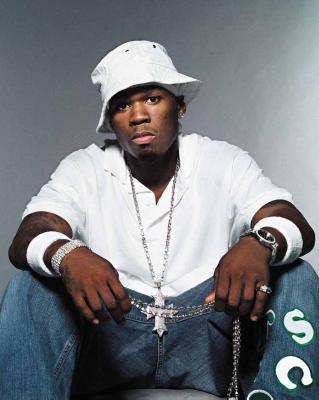 50 Cent is seeking to sell the rights to his memoirs, titled "Number One With Nine Bullets." The book will detail the death of his mother, his life in the streets & how he hooked up with Eminem & Dr. Dre. The book will also include at least 25 poems the rapper has written & is scheduled to be released by Christmas.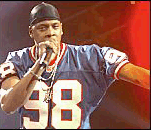 Jay-Z & Nas were named two of the top 50 most hated New Yorker's according to polls taken by The New York Press for their 1st annual "50 Most Loathsome New Yorkers" list. "In a naked attempt to recapture the marketing magic of the Tupac-Biggie war...the two lackluster rappers spent years trading various asinine threats & insults," the New York Press reported.
PARIS SET TO SCREEN NEW DOCUMENTARY ON 9-11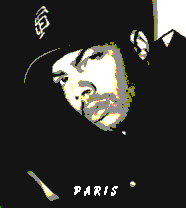 One and a half years after the 9/11 tragedy, there is still no comprehensive investigation into the events of that day. The United States is now involved in a global conflict against terrorism, much of it based solely on assumptions of guilt for the attacks on American soil. But what if everything you knew about 9/11 was wrong?

Sundance-award winning producers Guerrilla News Network present:

AfterMath: Unanswered Questions from 9/11.

Narrated and scored by Paris and featuring interviews shot by GNN syndicate producers in six cities, AfterMath features nine (9) people answering eleven (11) of the most pressing questions that emanate from the terrible and, as yet, unexplained, events of that day. As you will see, these are questions that continue to overshadow and critically challenge the official 'version' of the story.

Exclusive East Bay screening (film makers present)

April 4, 7:00PM

Nahl Hall at the (South East Corner of Campus)
CCAC Oakland campus
5212 Broadway, Oakland, CA 94618
Phone: 510.594.3600 College Campus Number


---
---
[daveyd.com]
[hard knock radio]
[articles]
[davey d boards]
[what is hip hop? ]
[politics]
[record reviews]
[photos]
[links]
[media]
this site is produced by Davey D in association with eLine Productions
Please note.. This site looks and operates best in
Internet Explorer..
i.e. You will not see scrolling text and other features in Netscape!
---