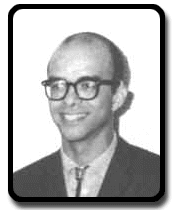 After a long bout with prostrate cancer, Hip Hop lost one of it's key predecessors. Mr Jack Gibson passed away the other day in Las Vegas at age 79. Now, it's highly doubtful that MTV will do an Ultrasound program on him. VHI probably won't do a Behind the Music special. Not too many rappers will evoke his name is a funky rhyme. Most folks reading this may be scratching their heads wondering if I'm referring to the famous baseball player who had an illustrious career in the Negro Leagues. Well, that person's name was Josh not Jack. If I kick in Jack's name de plum 'Jack The Rapper', it may spark some recognition. Although I must admit some folks overseas may know Jack The Rapper to be the name of a famous Norweigian sword team. Where's the connection to Hip Hop?

Jack The Rapper within modern day Hip Hop is best known for his music convention. It was considered to be the first music convention and it was soon the template for the numerous others that followed. Everyone who was anyone went to Jack The Rapper during the early 90s. It was a welcome change and more inclusive scene in terms of embracing Hip Hop as compared to other music conventions at that time. Unfortunately what started out as a vibrant 'family affair' that sought to be a home for Black music and Black radio, soon folded due to the violence and mayhem brought on by our Hip Hop brethren.

One year, Jack The Rapper was the unfortunate battling ground between Death Row and rival Luke Records. Another year it was the violent battle ground between Dr Dre and local rap artists from New Orleans trying to get known. Police on horse back had to storm a hotel lobby. It was scenes like this that tarnished the name and reputation of one of Black music's true pioneers. But Jack fearlessly continued to put on the convention. They didn't start off being Hip Hop conventions..They were Black music gatherings. He saw all of us as family and never turned his back. He worked tirelessly to try and put this together

So who was Jack The Rapper. He was a long time radio DJ from the 50s and maybe even the late 40s. Jack starred in the first radio soap opera drama to feature an all black cast, "Here Comes Tomorrow." In 1949, he opened the first Black owned and operated radio station in America-Atlanta's WERD Jack the Rapper is also credited with developing a new design for radio control rooms where he elevated the equipment forcing disc jockeys to stand. This greatly improving their voice projection and his idea has been copied all around the world.

Jack the Rapper was the first National Director of Promotions and Public Relations for Motown Records. He led the successful campaign to have Stevie Wonder's records "unbanned" in South Africa.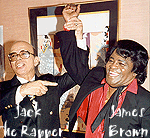 Jack the Rapper is considered to be the father of Black radio and came from that ilk of people who created a unique style of on air announcing. Famous DJs like Daddy O, Jocko Henderson and numerous others often incorporated rhymes in their daily chatter. The DJ featured in Spike Lee's movie 'Do The Right Thing' exemplified this style. It was these early rhyme styles that were heard by Jamaican DJs who then were inspired to use such styles in their what they called 'Toasts'. Jack The Rapper was part of that important group of people who inadvertently kept alive the African Oral tradition which is the basis for rap..

Now I'm not suggesting that guys like Jack The Rapper got on the mic and executed flows like Method Man or Rakim.. but trust me when Jack heard such individuals emceeing, it wasn't something that came as a big surprise. Now I'm not sure if Jack's historic connection to Hip Hop was intended. What he was best known for was his pioneering efforts in bringing together folks within Black music. He founded an organization for Black Radio DJs called NARA [National Association of Radio Announcers]. He also put out the first Black music trade magazine called 'Jack the Rapper Mello Yello'. He put together his first music convention in 1977.. In 1980 he made history when he had Minister Farrakhan address this body of Black music professionals. The speech given was absolutely incredible and was actually released on a record.

Like so many of other pioneers and trail blazers Jack Gibson died a poor man. As he battled with his cancer found raisers had to be held to raise money for his operations and health care. Grandmothers and Grandfathers who were around in the 50s and 60s, let your kids know about the legacy and the groundwork laid down by these Black Radio DJs..They were key ingredients to the music your grand kids listen to..Funeral services will be held for Jack The Rapper this Monday February 7th in Nevada.