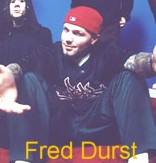 Fred Durst recently teamed up with Jay-Z to record a new track for the forthcoming Limp Bizkit album. The pair, along with Limp Bizkit producer, DJ Lethal recorded a track titled 'Rebels'. Durst, who has worked with the likes of Method Man, Xzibit, Eminem and DMX in past was said to be very impressed in how Jay-Z laid down his rhymes for the track. According to Durst, Jay-Z didn't write down his lyrics or anything, he more or less came out with the verse from the top of his head, something that Jay-Z has confessed in doing on all his albums, but he won't be doing that for his final album, 'The Black Album', which is released at the end of the year.
---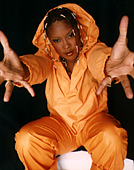 Da Brat is finally ready to make her comeback with an album this summer. The LP's first single, titled "In Love Wit Chu," finds the Chi-Town rapper talking about the bliss she feels with her Mr. Right. That cut will hit radio soon. ...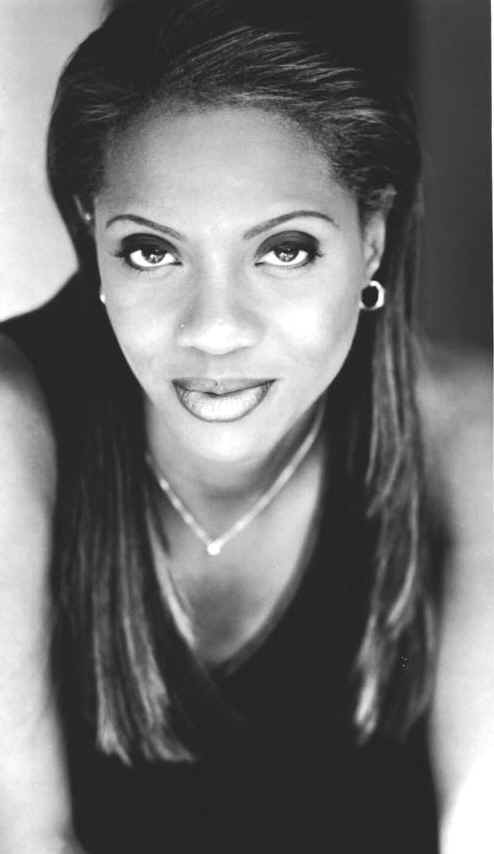 MC Lyte will release her new album, Underground Heat Vol.1, on May 27. The video for the first single, "Ride Wit' Me," features cameos by Queen Latifah, Da Brat, Erick Sermon and Jamie Foxx, who "hosts" the album, recorded at his Foxx Hole studio. ...
Foxy Brown is back on the scene with a new song that many are describing as a street anthem that many are calling a new street anthem...'I Need A Man'. It will be on her new album 'Ill Na Na 2: The Fever' which is due out this spring. In the meantime you can catch Fox on DJ Kay Slay's new Street Sweeper mixtape.. 'Beauty and the Beast Vol 1'.
---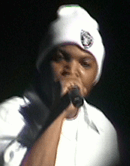 Ice Cube is set to play the role of a janitor for a junior high school in a movie called 'Willie'. It's one of three movies Cube is slated to produce as part of his new multipicture deal for Revolution Studios.
In the flick, Cube will play the role of a junior high custodian who gets the chance to coach the school's basketball team. Everything goes smoothly until the school district learns he lacks teaching credentials or even a high school diploma.
Cube is also scheduled to work on a film called 'Clash' which is described as an action flick. Here Cube will star as an ex-con who sets out to find the men who murdered his family and nearly killed him in the process.
Finally Cube will be doing a film called "Are We There Yet?," which is about a bachelor who takes some kids on a road trip to meet their divorced mother, whom he's dating.
Last but not least Cube is supposed to be gearing up to star in a sequel to 'Barbershop'
---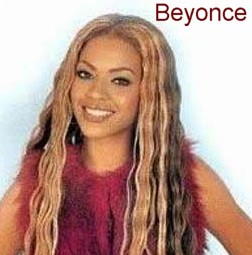 Beyonce of Destiny's Child decided to to step into the Hip Hop arena and jack 50 Cent for the hot beat he uses in the nation's #1 record.. 'In Da Club' Expect to hear that record 25 times a day on local radio stations.. 50 Cent fans are gonna be upset.. Foxy Brown supposedly helped Beyonce write the lyrics.. We wonder if Jay-Z put her up to that...considering him and 50 don't really get along.. Peep out the song here: Beyonce Jacks 50 Cent's In Da Club

Here are the lyrics!
No Shorty, It's Beyonce, We gonna party like it's your birthday.We getting Naughty,like its your birthday..So put your drink up in the air if you look sexy...

I'm that chick with the hot sh*t, Malono Blanik, Jimmy Choo kicks killing it who you with with? Me and my girls at the party with the diamonds and ice, I'm the classy mami with that Marilyn Monroe body.. I'm that fly chick,5'6, Marc Jacob mini, ghetto fabulous.glamorous () makeup,platinum weave, with my pastel Loui,designer scarf,work of art,rocking vintage coogie.

chorusx2

You can find me in da club,sippin on some bub,daddy I got what you need,c'mere sexy lil thug, dont want to be your girl,I aint looking for no love,so come and give me a hug,you sexy lil thug.

Bridge

My nails,my hair,my diamond rings,shinning with all my fancy things.My crib,my car,my clothes,my jewels.Now you mad because I came up and I aint changed

Second verse

I'm that girl wearing Chanel pearls,chandalears on my ears from () you feeling my style,you feeling my flow (??)

I'm that lady sippin Baily's while I strut like a model.If the ladies want to hate me,I'll just send them a bottle.I know I got it but dont flaunt it eventhough brothas want it. Dancing dirty while im flirting because he checking up on it

(Chorusx2)

Bridge

My nails,my hair,my diamond rings,shinning with all my fancy things.My crib,my car,my clothes,my jewels.Now you mad because I came up and I aint changed
---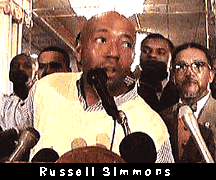 After a week of somewhat contentious back and forths between Russell Simmons, Dr Ben Muhammed and the City of Atlanta... a decision was finally reached as to what will happen with the proposed Woodstock of Hip Hop Concert and festival scheduled to take place in April... At first there was alot of publicity around this event.. Then it died down as the City of Atlanta voiced concerns and eventually denied a permit... Next there was concern that the organizers were falsely associating the event with Atlanta.. Finally a decision was reached.. A later date will be put forth for the event.. Here's the letter from the City of Atlanta.
MARCH 13, 2003 - As a result of mutual discussions today between the Hip-Hop Summit Action Network and officials of the City of Atlanta, Georgia, the Hip-Hop Summit Action Network and the City of Atlanta are jointly announcing a postponement of planned hip-hop events in Atlanta, GA. originally scheduled for April 2003.

The Hip-Hop Summit Action Network and the City of Atlanta jointly made this decision in the interest of promoting public safety and maintaining a spirit of positive cooperation.

At the same time, the Hip-Hop Summit Action Network remains committed to representing the interests and good intentions of youth who are empowered through hip-hop.

Greg Pridgeon, the Chief of Staff of the City of Atlanta and Dr. Benjamin Chavis, President of the Hip-Hop Summit Action Network, mutually agreed to explore an appropriate later date and venue for the Atlanta Hip-Hop Summit, as well as a Hip-Hop Peace Concert, based on the Hip Hop Summit Action Network meeting all the terms and conditions of the City's Festival Ordinance. The Hip-Hop Summit Action Network agrees with the City that a later date will provide a greater opportunity to achieve our original goals and objectives, which were to not only sponsor hip-hop entertainment, but to encourage young people to register to vote, disseminate information on HIV/AIDS and encourage young people to excel in education and to enhance the higher aspirations of the youth generation.

"Atlanta maintains a reputation as the cradle of Hip-Hop and we are proud of the young people who call Atlanta home that have excelled in the industry," said Mayor Franklin. She added, "Atlanta is in the business of hospitality, and we welcome events that are well-managed and meet all of the required criteria."

Russell Simmons, Chairman of the Hip-Hop Summit Action Network, stated, ³We love the people of Atlanta and we respect Mayor Shirley Franklin and other city officials. We look forward to selecting a later date for convening the Atlanta Hip-Hop Summit, as well as other related concerts and events.²

Dr. Chavis stated, ³We have notified officials at Morehouse College of our decision and we are engaged in an ongoing dialogue with Mr. Pridgeon and other officials of the City of Atlanta to select an appropriate future date. Our objective is to ensure that these events we are planning in Atlanta will be welcomed and embraced by all concerned parties.²

For further information on the Hip-Hop Summit Action Network, contact: Jody L. Miller or Ellen Zoe Golden/JLM PR, Inc. (212) 431-5227; jody@jlmpr.com; ellenzoe@aol.com.

For further information on the City of Atlanta, contact: Sandra Walker/404-=330-6395; swalker@ci.atlanta.ga.us.