Jermaine Dupri Named VP of Arista Records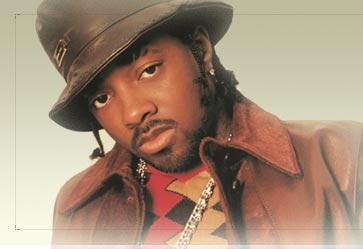 Jermaine Dupri has been installed as the new senior vice president of black music at Arista Records. Dupri replaces Lionel Ridenour who's been black music v.p. for over 10 years. Some insiders think Ridenour got the axe because Whitney Houston's album, "Just Whitney," has been a disappointment (the album's been out for three months and it's only sold half-a-million copies). Arista boss L.A. Reid's been talking about bringing Jermaine Dupri into the fold for a long time now. L.A. Reid gave Whitney a $100 million deal to sign with Arista. Whitney reportedly got $20 million in cash up front!
source playahata.com
On a side note Ridenhour and his partner Jeff House were one of the first cats to establish and effectively execute a Hip Hop street team.. They started out in the mid 80s from their Los Angeles apartments.
---
Tyrese Speaks out Against War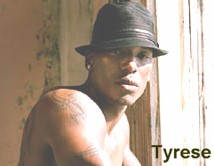 Tyrese
has added his voice to the chorus speaking out against a possible war with Iraq. Tyrese told the press at Saturday's Soul Train Music Awards that there were enough "wars" to fight here in America "such as the war on poverty and the fight for quality education. Tyrese said the Bush Administration is trying to make the American public believe that we need a war with Iraq when we don't. Tyrese added that the W in President George W. Bush's name stands for "What the hell are you doing?" source playahata.com
Note the lack of mainstream news coverage on his remarks... Perhaps they don't want his message to get out to his inner city fans....
---
Al Sharpton Gets Down w/ P-Diddy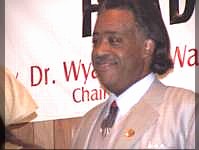 S
ocial activist and Presidential candidate Rev. Al Sharpton will appear in the new ad campaign for P. Diddy's Sean John clothing line. The Sharpton ads carry the tag, "Be The First Black President." The expanded campaign will launch in April issues of Vanity Fair, Vogue, Maxim, Details, GQ, Vibe, The Source and others, and will run through early summer.. source playahata.com
On a side note: Folks may recall that last year P-Diddy brought a Polling company.. It will be interesting to see if he uses this valauble tool to help Sharpton or any other candidate with their campaigns using his company..
---
Ja Rule & Busta Rhymes Was There Beef?
A New York gossip columnist reports that Ja Rule and Busta Rhymes had to be separated during the Grammy Awards because of tension between their camps. The gossip hound claims that one of the rappers' publicists called the Grammy people four hours before show time and insisted that the two men's dressing rooms be moved so that they wouldn't be next door to one another. In addition, Ja and Busta's arrival times were allegedly timed so that they wouldn't bump into one another on the red carpet. But a spokesman for Busta Rhymes denies all this; she says the re-shuffling of dressing rooms had to do with space issues, not security.
source: Word on the streets