50 Cent: It's 'Funny' to Be Shot


The Associated Press
February 9, 2003, 5:19 PM EST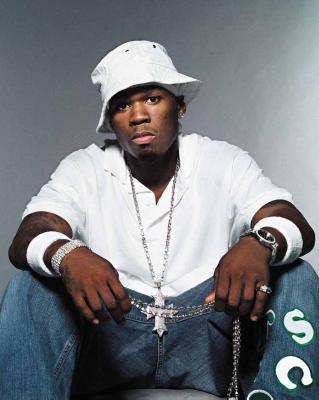 Rapper 50 Cent says despite the pain, being shot is funny.
"I mean it's not funny when you're actually getting shot, but afterwards, yeah, it's funny," he told Time Magazine in an interview printed in this week's edition.
50 Cent, who claims to have been shot nine times, said being shot in the hip was the most painful, though.
"When I got shot in the hip it cracked bone and when I got out of the hospital they didn't give me medication, so that really hurt," he said.
The rapper, whose real name is Curtis Jackson, created a stir in 1999 when he released a bootleg single "How to Rob," which described ripping off hip-hop and R&B celebrities, from Mariah Carey to Jay-Z.
50 Cent surfaced as a potential target for violence after his mentor Jam Master Jay was killed execution-style on Oct. 30. The Jam Master Jay shooting is still unsolved, but police have downplayed any suggestion that Jam Master Jay's killers were after 50 Cent.
He has scored recent success with hits "In Da Club," and "Wanksta."
50 Cent's debut album "Get Rich or Die Trying," was produced by Eminem and Dr. Dre and hit stores last week.
Copyright © 2003, Newsday, Inc.
http://www.newsday.com/entertainment/music/ny-50cent0210.story