GIRL 6
It Falls Short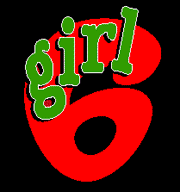 Before I begin, I just wanna say, I am and have always been a Spike Lee fan. I've thoroughly enjoyed just about all of his movies since 'She's Gotta Have It'. Spike is the man. He's always had good story lines...and his cinematography has been dope. More importantly Spike has done a great service by always exposing a slice of Black America for us to ponder over. Unlike many others Spike has always managed to capture the subtlties that make up 'Black life'.
Unfortunately, Spike misses with Girl 6. I don't know what happened. To me it seemed like he was either lazy or a bit unfocused. In this story which stars Theresa Randle as the Girl 6, a struggling actress who becomes a phone sex operater as she tries to break into show biz. The premise was good..the story had potential...but Spike left a lot of things undeveloped. In past movies, Spike always has several plots and some underlying subplots that play themselves out during a flick. Here, he attempts the same thing...but gets lazy.
The story lines jump from one scene to another leaving you with no idea as to why. Some of the story lines are left incomplete. Some of the character's behavior is left unexplained... I won't go into great detail...
I do wanna say that the thing that carries this movie is that Theresa Randle looks good...and is a joy to watch on screen. Spike gets props for always making us look good without exploiting our sexuality. He gets points for making you want to honor, seek out and respect Black women... Theresa Randle also plays her role well... The 'sex talk among the phone operators was entertaining, but again with all the talent that Spike had assembled including Madonna.. and with all the talent Spike has.. Girl 6 left me disappointed... I'm glad I didn't pay.. Spike has been doing this for awhile..making movies.. He's gotta come with it...or don't come at all... I look forward to his next flick...

Davey D 3/24/96
What's Your opinion Of Girl 6