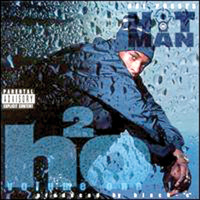 "Hitman was young, but a pioneer in the community, being a young artist coming up in Hip Hop," said Kevin Epps, producer of the film "Straight Outta Hunters Point." "It's such a tragedy for a young brother with so much talent to lose his life."

Rapper Hitman of RBL Posse was shot in the head and killed while driving last Sunday night. Ricky Herd (Hitman) was the third member of the original rap duo, which included Black C and Mr. Cee before Mr. Cee was shot nine times and killed on Jan. 1, 1996. Through independent distribution with In-A-Minute-Records, RBL sold almost half a million. In 1995 Hitman released "Solo Creep." Black C and Hitman released "An Eye For An Eye" in 1997, which sold 88,000 copies. Hitman released a solo album in 1999 called "H20 vol.1." "Bootlegs and Bayshit: The Resume" was their double album released in 2000, and the last to come out was "Hostile Takeover" in 2001.

Hitman was important in the community as a rap figure. He was one of the youngest rappers out when he came onto the rap scene. For those of us living in an environment that is working against the benefit of the people, Hitman was a bright glimmer of hope. He was only 24 years old when he died.

"He was a reputable M.C. from the RBL clique with a lot of fans and a unique stop-and-go style of rap," JT the Bigga Figga said. "He impressed me with all the creativity. Whenever he came on, I would always zoom in and listen."

Epps said he knew him as a young cat running around in the neighborhood who really came into his own through the music he produced. "He had his own unique style and was a solid brother in terms of communicating with others."

The deaths of our brothers are rampant in the Bay Area. Last year there were 113 deaths in Oakland alone. We've had a ridiculous number of rappers who have died over the past seven years. From Oakland there was Segram, Rappin' Ron, Eclipse and Tupac, and from Frisco we lost Coulghnut, Black Cee and now Hitman. It's such a tragedy, and it doesn't stop in the Bay. We've lost rappers all over the country. Jam Master Jay, Big L, Freaky Tah and Notorious B.I.G. are only a few, and we can't even count the many deaths of those names we've never heard.

"It's happening so much that it's hard to sit with each death and keep it moving," said Davey D of Hard Knock Radio and daveyd.com. "Each death has an emotional cost to it. Eventually we have to take time to heal."

Although I don't personally know any of the people who have been killed recently, I feel a lot of pain and frustration. Even though I don't live in any of the neighborhoods where this is occurring, I am not detached from the problem. I feel as though any one of these Black men could have been my cousin, brother, uncle, father or close friend. It still hits home because, in reality, we're all family and it really hurts that we behave as if we harbor so much hate when we are the most kind and loving people of God's creation.

Epps said it goes back to how real the music of Hunters Point is as far as issues it speaks about. "To see it happen is really a reflection of what brothers are dealing with and consequences that go with this music," he said. "He is a regretted loss in that community because they need role models there that they can be inspired by."

JT strongly felt the loss of Hitman and related it to a larger problem in the community. "As far as his music, it suffered because of the violence. He wasn't able to really spread his wings because the violence was so hard to escape. It's just another Black man gone.

"Every life counts."

Acknowledging that the struggle is a tough, ongoing process, we must always remain hopeful and determined to get the liberation we are destined to have.

Brother Moe, educational coordinator of New Directions Mentor Program in Hunters Point, said, "It's bigger than Brother Rick's death. It's a system that is set up in the Black community for us to destroy each other. We must stop this and work to uplift our community."

Although Hitman was still a product of his environment and has used his talents in a hurtful way, Brother Jamo from the Nation said that Hitman had wanted to use his music to pull people together. He just needed the right help and the right people.

"Rick and some others I know, they got great influence and pull," Brother Jamo said. "Rick was saying that there are problems, of course, but it's reparable. So if you feel that way and so do others, that's worth us jumping in with two feet to make it right. The beauty is not just in him. If channeled properly, it's in the average brother and sister on the street."

JT sends a shout out to family and friends telling them to keep their heads up.

Email Ebony at ebony@sfbayview.com.