Street Level
The Mixtape Scene In Review
By Brendan Frederick
4/6/03
As the weather gets warmer and Hip Hop comes out of hibernation, the question "Whose summer is it going to be?" always starts coming up. This is a critical time in deciding this, as the groundwork for the summer months are laid on the mixtapes in the early days of spring.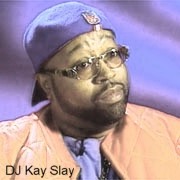 Holding it down on the deejay front most definitely will be the Streetsweepers crew. While Kay Slay is set to make mainstream noise with his in-store compilation The Streetsweeper Vol. 1 when it hits stores on May 20th, he hasn't forgotten about the streets. While Drama King '03 was rumored to be his last tape in a while, he's definitely keeping his crew in the streets though his collaboration with rookie of the year Big Mike on Racial Profiling, and a new tape by his "drama princess", the female DJ Priest on All Or Nothing. Kay Slay is the first DJ to not only focus on putting emcees on and getting paid himself, but on actually developing a crew of deejays focusing on mixtapes. Streetsweepers should be the crew to go to in both the mainstream and on the street this summer for the newest joints.

On the emcee front, everyone seems to be throwing their hat into the ring to get a piece of Summer 2003. After Jay-Z held it down for six summers (damn), he took last summer off after the ill-fated Best Of Both Worlds album, and the late arrival of the weak "'03 Bonnie & Clyde" single. It doesn't look like he's going to let that happen this year. Jay has already lit up the tapes a few weeks ago with "Excuse Me Miss Again" and the Swizz Beats banger "Stop" - and he doesn't seem to be stopping there. Jay seems to be taking a page from the 50 Cent book of mixtape domination in the new DJ Clue joint "Operation Desert Storm Part 2 (ft. S. Carter)".
After last month's successful tribute remake of Aaliyah's "Miss You", Jay-Z has started using 50's formula for success by remaking a gang of songs on this new tape. He gives the treatment to Big Daddy Kane's "Young, Gifted & Black", 50 Cent's "If I Can't", N.E.R.D.'s "Rock Star", Dr Dre's "Puffin' On Blunts & Drankin' Tanqueray", and even B2K's "Bump Bump Bump". The most interesting remake by far is his remix of Punjabi MC's Indian Bhangra hit "Mundian To Bach Ke" on the song "Beware of The Boys" from Clinton Sparks' Get Familiar 7. Jay has really taken the eastern sampling trend to the next level by actually remaking an international Bhangra hit and featuring the original artist. With him shouting out his much anticipated Black Album on damn near every song, this could be yet another summer for Jay.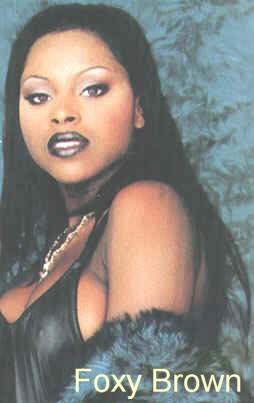 Another emcee poised for a big comeback in the coming months is Foxy Brown, coming with her new crew Fox 5. On the first edition of DJ Clue's Operation Desert Storm, we get an exciting look of what's to come from Ill Na Na 2: The Fever on the song "Come On", produced by the Neptunes. This track is a breath of fresh air, using the late 80's/early 90's breakbeat style layered under jazz loops. It's a throwback to the funky production of Marley Marl or Eric B or older DJ Premier that shows Foxy's strong dedication to creative Hip Hop when compared to the predictably trendy production choices of her female peers. This tendency towards interesting production is echoed in "Why You Hating" (featuring the Fox 5 crew) from Clue's Operation Desert Storm Part 2 and the amazing "BK's Back" from DJ Absolut's Operation Lockdown. Foxy's mix of carribean flavor, hardcore flows and old school sensibilities could return her to her former glory.
With the summer also comes new beefs. The newest beef on everyone's mind is the recent clashing between cash cows Ja Rule and Eminem. Ja's long standing beef spilled over to Eminem on his new song "Loose Change", appearing on damn near every mixtape this month. On the song we see Ja going at 50, Dr. Dre & Eminem, ending the song with the line "Em, you claim your mother's a crackhead, and Kim is a known slut/ so what's Hailey gonna be when she grows up?" We all know how Eminem feels about people talking about his daughter, so look for his vicious response on Green Lantern's new tape, to be released some time this week. Someone should make a compilation entitled "When Pop Stars Attack".

Eminem's other new beef seems to be with former cohort Royce The 5'9", due to Royce's new diss track popping up on DJ Absolut's Operation Lockdown. In this song he goes at Em from every direction, even saying "I might even do a song with Ray [Benzino]/ sign to Murder Inc. and hit you with a song a day". The song is well executed, but for some reason Royce still comes off sounding like a bit of a crybaby begging for attention. Between Ja and Royce, Eminem has little to worry about. However, it's only a matter of time before the beef gets officially expanded to Death Row.

The summer is when Hip Hop is in it's prime, and this year looks like it will be no exception. Rumor has it that Dr. Dre's Detox will be the next album out of the Aftermath gate and that Eve is leaving the Ruff Ryders and merging with Dr. Dre's camp. Clear Channel, the radio giant, is rumored to be starting their own record label, taking the monopolistic consolidation in the music business one step further. The highly anticipated 50 Cent and Jay-Z collaboration is also rumored to be closer than everyone thinks to happening. Check us out next time for continuing developments.

Top 5 Mixtapes of the Minute:
1.DJ Clue ft S. Carter- Operation Desert Storm 2
2.Clinton Sparks- Get Familiar 7
3.X-Ecutioners- Scratchology
4.DJ Whoo Kid- G-Unit Radio Part 6 (Smoking Day Part 2)
5.DJ Absolut- Operation Lockdown

By Brendan Frederick
Brendan@brendo.tv